This is an archived article and the information in the article may be outdated. Please look at the time stamp on the story to see when it was last updated.
DES MOINES, Iowa--An Iowa state senator thinks it is time for the leader of his fellow Republican senators to resign his post after a jury awarded nearly $2.2 million to a staffer who said she got fired after complaining about sexual harassment and retaliation in the workplace.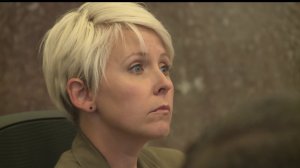 Kirsten Anderson had served as communications director for senate Republicans before she got fired in 2013 after writing a memo to her superiors that she had experienced harassment and inappropriate behavior numerous times from senate caucus leadership. Her complaints included former State Senator Shawn Hamerlinck, a DeWitt Republican who lost his seat in 2012.
Hamerlinck remains in public office, serving as the chair of the Clinton County Board of Supervisors. 
Catch up on Anderson's complaints, the trial that found she was fired because she came forward to report her hostile workplace and her reaction to the verdict here. 
State Senator Rick Bertrand sent out a statement late Wednesday afternoon that called for Senate Majority Leader Bill Dix, a Shell Rock Republican, to resign as leader.
"After learning the facts of this lawsuit, and reading the shocking testimony of the current caucus staff, I believe it's time for Senator Dix to step aside as Majority leader and allow the Senate Republican caucus a start fresh." Bertrand stated.

Multiple current Republican staff members testified that they witnessed this ongoing inappropriate behavior, but did not say anything to leadership for fear of retaliation.

Testimony showed that Ms. Anderson was fired just 7 hours after delivering a formal harassment complaint to Senate leadership.

"Senator Dix has a pattern of retaliation, we all know that, and unfortunately power has that effect on some people, and this jury did not believe that Ms. Anderson was justly fired, and ultimately her dismissal was Bill Dix's decision, and that lack of judgement has consequences."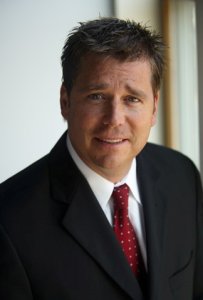 (State Senator Rick Bertrand.)
Dix leads the 29-member Senate Republican caucus. His office said in an email that he had "no comment" in response to Bertrand's call for him to resign.
Dix sent out this statement Tuesday following the judgement in Anderson's trial:
"I am disappointed in the verdict announced this afternoon. Kirsten Anderson was terminated only for her poor work product and absolutely no other reason.  The environment prior to my leadership was lacking in professionalism and appropriate behavior. 

Any issues that arose during the trial, which had not previously been reported to a supervisor, will be investigated and addressed immediately.  

During my leadership of the Senate Republican Caucus, harassment and inappropriate behavior was addressed immediately and effectively and it will continue to be addressed in that manner in the future. The Senate Republican Caucus is now a safe environment and there is no tolerance for any and all types of harassment."
Dix has not announced that any current staffers would be terminated because of Anderson's complaints about staff members in his office.
No other senators, besides Bertrand, have told Channel 13 that they agree Dix should step down.
That issue aside, the $2.2 million judgment adds further concerns to the already cash-strapped state budget. Governor Kim Reynolds will likely have to call legislators back into special session this fall to authorize the transfer of millions of dollars from the state's reserves to make up for a deficit in revenues for the fiscal year that ended in June. That transfer will further strain finances for the coming year unless revenues significantly improve.