This is an archived article and the information in the article may be outdated. Please look at the time stamp on the story to see when it was last updated.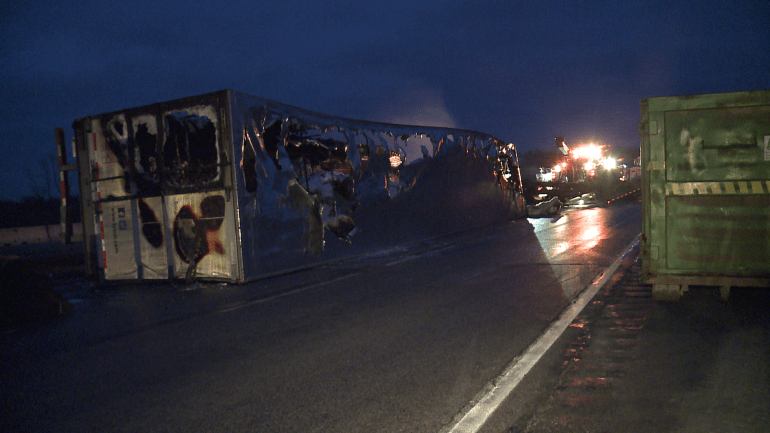 WARREN COUNTY, Iowa — The southbound lanes of Interstate 35 were closed Wednesday morning near Bevington after a semi struck a bridge.
The semi-truck, hauling pizza crusts, lost control and hit Middle River Bridge near exit 56 and caught fire at about 4:30 a.m. just south of Highway 92.
The vehicle became fully engulfed.
"The driver was uninjured and was able to get out on his own," State Trooper Lt. Brad Pollard told Channel 13.
A detour was set up and took drivers west onto Highway 92.
Crews spent the morning clearing the accident and inspectors checked out the bridge.
Lanes reopened shortly after 9 a.m.
The accident remains under investigation.