This is an archived article and the information in the article may be outdated. Please look at the time stamp on the story to see when it was last updated.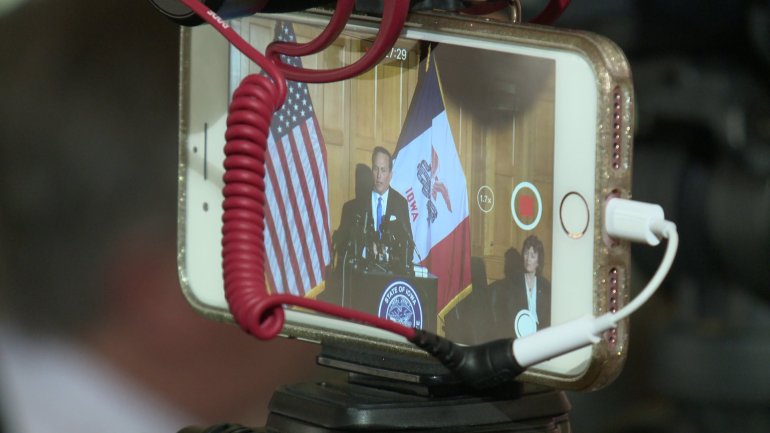 DES MOINES, Iowa —  Paul Pate says he has a plan to fix Iowa voting laws … and he needs $1 million to enact it.
Today the Republican Secretary of State announced a piece of legislation he is proposing to lawmakers for the 2017 session.  Lawmakers return to work on Monday and Pate wants the plan passed within the first 30 days of the session.
Pate says there are two guiding principals to his job and to his new plan: make voting in Iowa more accessible and more secure.
To accomplish that Pate says it is time to require voters to show identification before casting a ballot.  Any state or federal ID would be acceptable.  That includes a driver's license, a military ID or a passport.  However a college ID would not be acceptable.
If a voter doesn't have one of those forms of identification they could be issued a special voting ID.
Pate's plan would also require all voting precincts in the state to have electronic voter log books to make sure voter rolls are up to date on election day.
Voter fraud cases are rare in the state of Iowa.  Pate was questioned Thursday if his proposal is actually a solution in search of a problem.  Pate says his job is to ensure there are no problems and this action would simply further that and modernize our voting system.
Pate is asking for $1 million to pay for the plan.  If that money is approved he says the plan could be in affect as soon as 2018 but likely wouldn't happen until the 2020 election.