This is an archived article and the information in the article may be outdated. Please look at the time stamp on the story to see when it was last updated.
Sen. Tom Harkin is one of 26 US senators to sign a bipartisan letter addressed to the director of national intelligence, James Clapper questioning the government's widespread collection of citizen data.
Obama, top legislators and national security officials have defended the NSA collection of phone and internet data, revealed by Edward Snowden, as necessary to combat terrorism.
But the group of senators says the snooping relies on "a secret body of law." Adding, "We are concerned that by depending on secret interpretations of the Patriot Act that differed from an intuitive reading of the statute, this program essentially relied for years on a secret body of law,"
The senators say they're also worried that the public isn't being informed adequately to debate the surveillance.
"Misleading statements by intelligence officials have prevented our constituents from evaluating the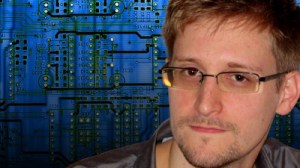 decisions that their government was making, and will unfortunately undermine trust in government more broadly," the letter goes on to say.
Snowden has been charged with espionage and theft of government property.
Of the 26 US senators, four republicans co-signed the letter.