This is an archived article and the information in the article may be outdated. Please look at the time stamp on the story to see when it was last updated.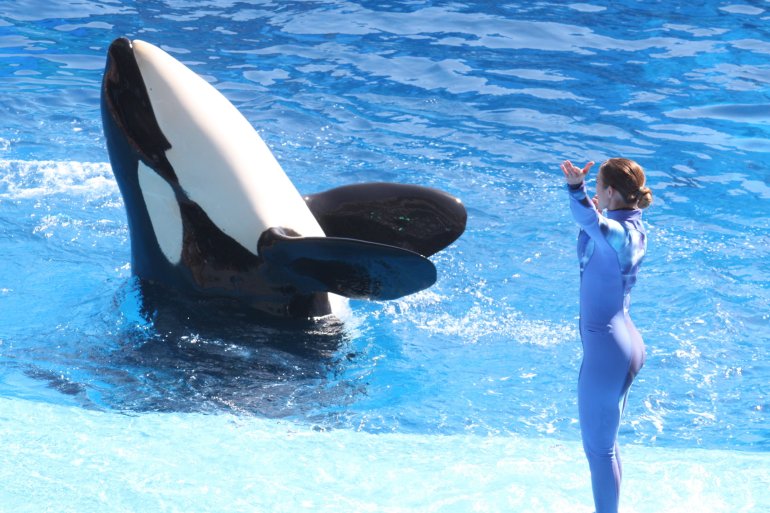 Tilikum the killer whale may be "beginning to deteriorate" as the estimated 35-year-old animal battles a yet incurable bacterial infection in his lungs, SeaWorld said Tuesday.
"Despite the best care available, like all aging animals, he battles chronic health issues that are taking a greater toll as he ages," SeaWorld said on its website.
"However, the suspected bacteria is very resistant to treatment and a cure for his illness has not been found," SeaWorld said.
The bull orca "has become increasingly lethargic" the past few weeks, according to the marine mammal park in Orlando, Florida.
SeaWorld says that at 12,000 pounds, Tilikum is "the largest marine mammal living in a zoological park."
Tilikum was at the center of the 2013 CNN documentary "Blackfish," which gave a disturbing portrayal of the captivity of the killer whales in SeaWorld, which in response called the film false, misleading and "emotionally manipulative" propaganda.
The controversy energized activists on both sides nationwide. Last year, the California Coastal Commission approved SeaWorld's $100 million plan to double the size of its killer whale habitat in San Diego, but the approval meant the park now cannot breed any of the 11 killer whales in captivity in California.
Without being able to breed the animals, the SeaWorld park in San Diego later announced it may scrap the expansion plan and said it will end its show of killer whales doing tricks at the end of this year. Instead, the park will create a new, more "natural" show of the animals.
In Orlando, SeaWorld teams are ensuring that Tilikum receives the best medication and treatment for his physical health, mental engagement and social activity with other whales, the park said.
"It has been our duty and passion to make sure we give him the utmost care we possibly can," Daniel Richardville, animal training supervisor, said in a statement.
Tilikum arrived at SeaWorld 23 years ago, the park said.
People for the Ethical Treatment of Animals claimed Tilikum has been suffering "immensely by confining him to a small concrete tank for decades, causing him to succumb to mental illness that has resulted in aggression and now to some incurable illness," PETA president Ingrid E. Newkirk said in a statement Tuesday.
"It's time for SeaWorld to move the orcas to sanctuaries, where they could enjoy a more natural life," she added.