This is an archived article and the information in the article may be outdated. Please look at the time stamp on the story to see when it was last updated.
The search for a missing 15-year old is over.
Authorities believe the body found Friday in the Des Moines River near Boone is that of Kathlynn Shepard. It brings an end to a search that has brought a community together since she disappeared on May 20th.
Kathlynn vanished after getting off her school bus in Dayton. Police say Michael Klunder abducted Kathlynn and another 12-year old girl, Dezirea Hughes, who managed to get away.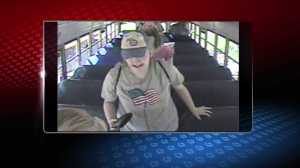 "He left the gun on the floor so I grabbed the gun and ran outside to the woods and hid," Dezirea recounted shortly after the abduction.
Dezirea said Michael Klunder offered her and Kathlynn money to mow lawns, but then he took them to a hog confinement and zip-tied their hands. Dezirea managed to get loose and run away to safety.
That evening, Klunder was found dead at a home in rural Dayton having committed suicide by hanging himself.
Klunder had a history of charges. In 1992, Klunder was convicted of two kidnappings and assaults. In the first instance he kidnapped a 21-year-old woman. The next day, he abducted two three-year old girls in Charles City.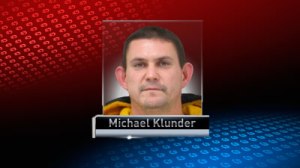 He was sentenced to 41 years in prison but was released in 2010.
Over the following days and weeks, authorities and countless volunteers searched Boone and Webster counties to no avail.
A break came a couple of days in to the case when Kathlynn's backpack was found in Boone County. A day later, her blood was found on the truck driven by Klunder.
As the days of searching passed, flooding and the terrain hindered efforts. As more officers volunteered to help find Kathlynn, the search was refocused to areas where evidence had been found.
To raise awareness, local residents made hundreds of purple ribbons for people to wear to show their support for the missing teen.
This weekend as flood water receded, the search was set to be focused along the Des Moines River.
But after two and a half weeks of searching and praying, Kathlynn's body was finally found in the Des Moines River.
A fisherman found Kathlynn Friday around 7 p.m near Kate Shelley High Bridge in a log jam around 15 miles downstream from where she had been last seen.
It was an area that had yet to be formally searched.
At a news conference early Saturday morning, a Webster County sheriff said, "Dayton will never be what it was before. It has been robbed of its innocence."
Her body is now being taken to the Medical Examiner in Ankney for formal identification. Authorities said the zip ties and clothes matched those worn by Kathlynn.
Police are now investigating the cause of her death.