This is an archived article and the information in the article may be outdated. Please look at the time stamp on the story to see when it was last updated.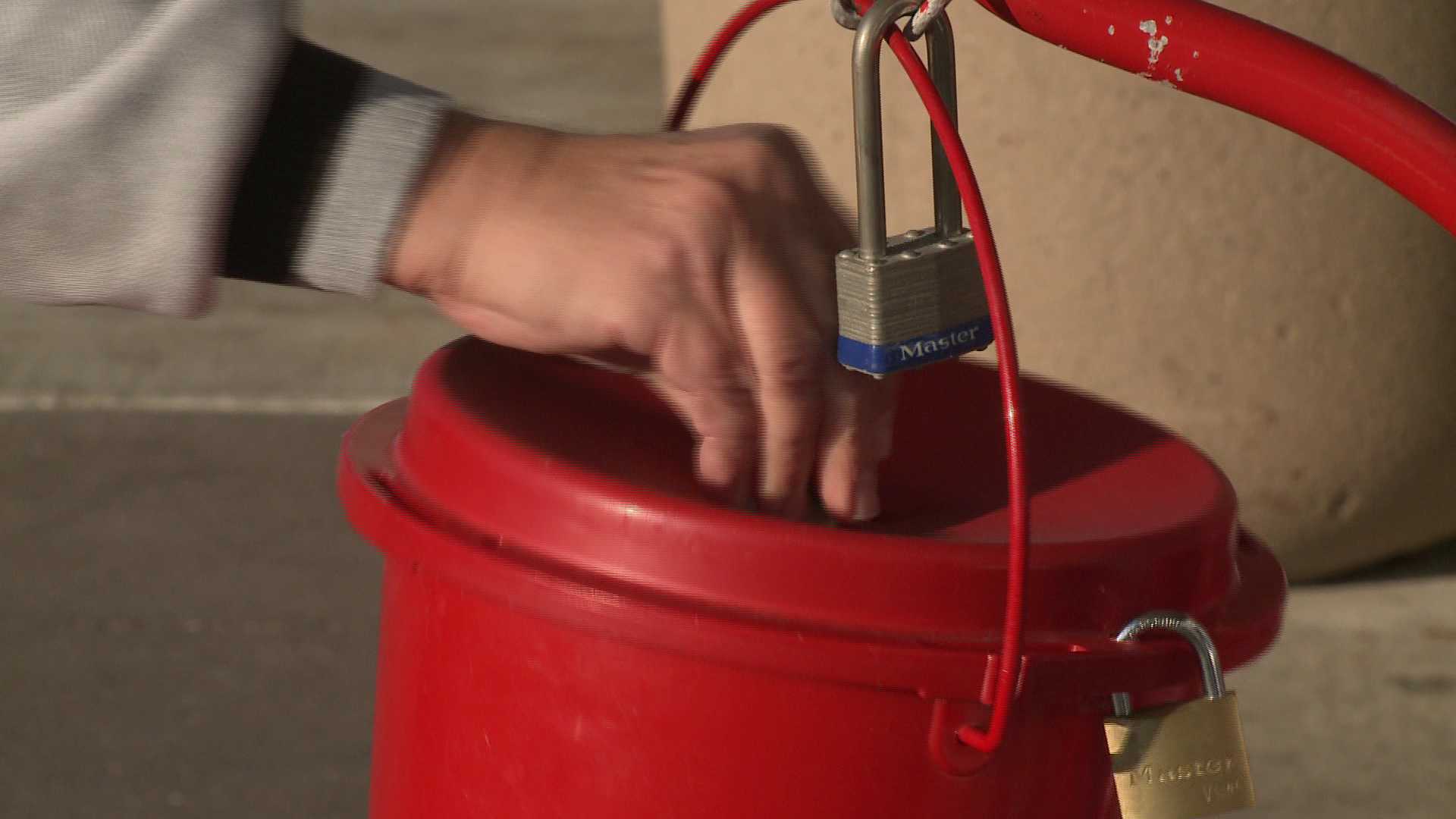 DES MOINES, Iowa — The Salvation Army of Des Moines says one of its red kettles has been stolen.
The kettle, its stand, and a sign were taken over the weekend from the HyVee store on Fleur Drive. Officials say the kettle had recently been emptied of its donations so they don't think any money was taken.
A report has been filed with Des Moines police and the Salvation Army is hoping the kettle and stand will be returned.
The proceeds of the Salvation Army's Red Kettle Campaign support social service programs in the metro. If you would like to donate or volunteer to ring the bell at a red kettle click here.