This is an archived article and the information in the article may be outdated. Please look at the time stamp on the story to see when it was last updated.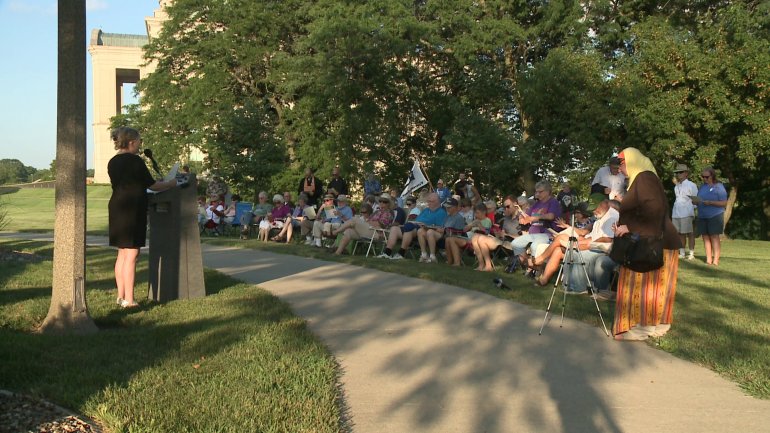 DES MOINES, Iowa — A solemn event was held Tuesday night on the grounds of the Iowa State Capitol.
State and local leaders gathered for a ceremony in remembrance of the atomic bombing of Japan's Nagasaki and Hiroshima during World War II. Tuesday marked the 71st anniversary of the second bombing.
Organizers say the event is meant to promote peace now, by learning from the past.
"It's an observance of that time but also it`s a look at our current situation in the world, looking to the future and how we would like to stop the proliferation of nuclear arms and the nuclear arms race which the world is currently still experiencing," said Erika McCroskey with Catholic Peace Ministry.
Iowa has been hosting this ceremony for over 45 years. It is one of the longest running atomic bomb ceremonies in the nation.