This is an archived article and the information in the article may be outdated. Please look at the time stamp on the story to see when it was last updated.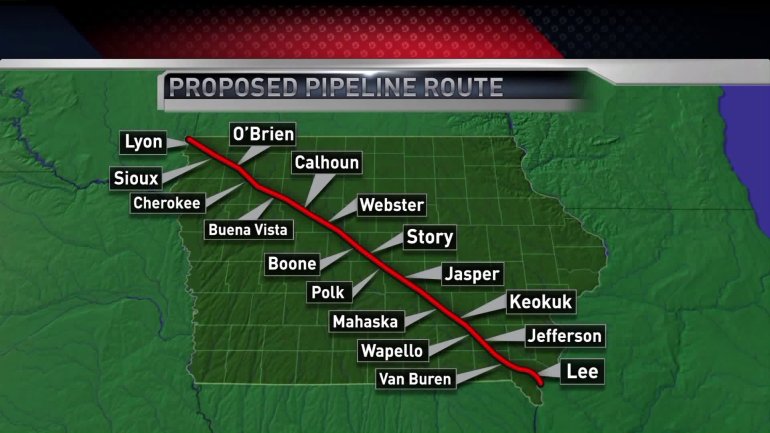 BOONE, Iowa –Hundreds spoke up to fight both for and against the Bakken oil pipeline Thursday morning in Boone County.
More than 260 people signed up for public comment in front of the Iowa Utilities Board at a public meeting inside the Community Building in Boone. The speakers alternated between those in favor and those opposed to the pipeline.
It would cross 18 Iowa counties, carrying nearly half a million gallons of crude oil a day.
Many in favor pointed to the potential disaster a crude oil break would have on their Iowa farmland and that the pipeline, which ends in Illinois, is not an Iowa utility because Iowans would not benefit from it. Those in favor say it could create nearly 4,000 jobs for Iowa construction workers.
Dakota Access hopes the Iowa Utility Board will grant them the right to use eminent domain despite any opposition.
An evidentiary hearing is scheduled for Monday.