This is an archived article and the information in the article may be outdated. Please look at the time stamp on the story to see when it was last updated.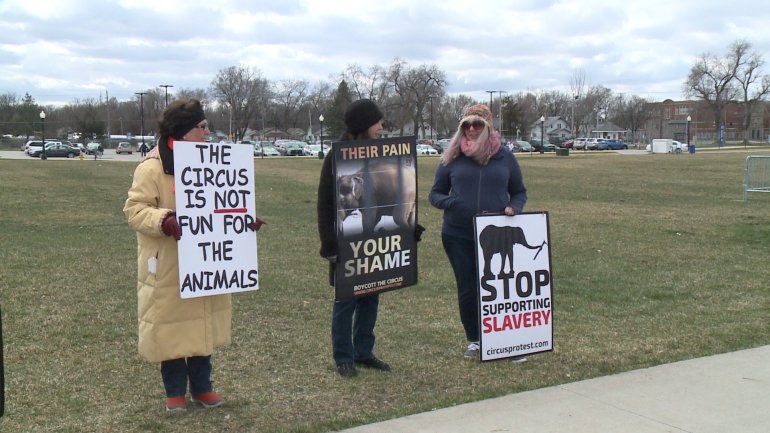 DES MOINES, Iowa — A traveling circus collided with activists in Des Moines over the weekend.
The Shrine Circus performed multiple shows at the Iowa State Fairgrounds and members of an animal welfare group were there Sunday to protest.
The group is speaking out against the treatment of some of the animal acts.
The local Shriners chapter hosting the event says its mission is to support the Shriner's Hospitals for Children.
But protesters claim this time, that isn't the case.
"The Shriners do wonderful work with the hospital, but today, the proceeds do not benefit the hospital, it's for their own chapter," protester Rita Mason said.
The protesters say they would like the circus to give an animal-free performance.