This is an archived article and the information in the article may be outdated. Please look at the time stamp on the story to see when it was last updated.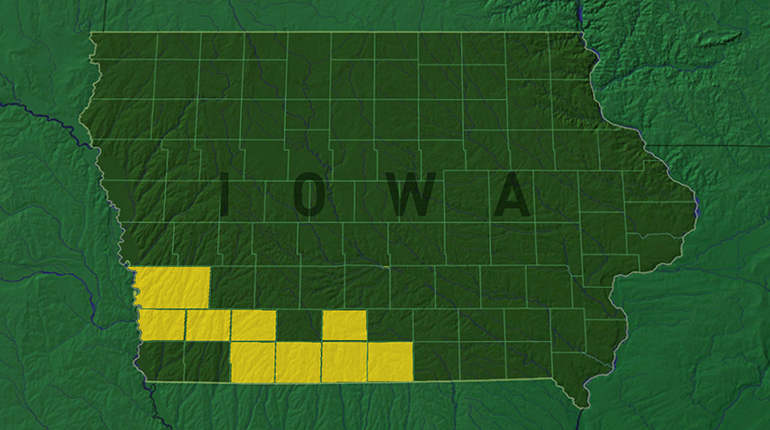 WASHINGTON, D.C. – Nine Iowa counties have been given Presidential Disaster Declarations for damage caused by severe weather early in the month of June.
President Obama signed the declarations Monday, freeing up federal aid to help state and local recovery efforts. The declaration applies to damage done by severe weather, tornadoes, straight-line winds, and flooding on June 3rd and 4th.
Adams, Clarke, Decatur, Mills, Montgomery, Pottawattamie, Ringgold, Taylor, and Wayne counties are part of the declaration. Federal funding will be available for state and local governments to repair damaged infrastructure.
Gov. Terry Branstad  is also asking for 26 more Iowa counties to be given Presidential Disaster Declarations based on damage done by severe weather between June 14th and 23rd.  Those counties are: Allamakee, Buchanan, Buena Vista, Butler, Cherokee, Chickasaw, Clay, Dickinson, Emmet, Fayette, Franklin, Hancock, Humboldt, Ida, Kossuth, Lyon. Osceola, Palo Alto, Plymouth, Pochahontas, Sac, Sioux, Winnebago, Winneshiek, Woodbury, and Wright.
Chickasaw County was also given a state disaster proclamation for storms that started June 26th.