This is an archived article and the information in the article may be outdated. Please look at the time stamp on the story to see when it was last updated.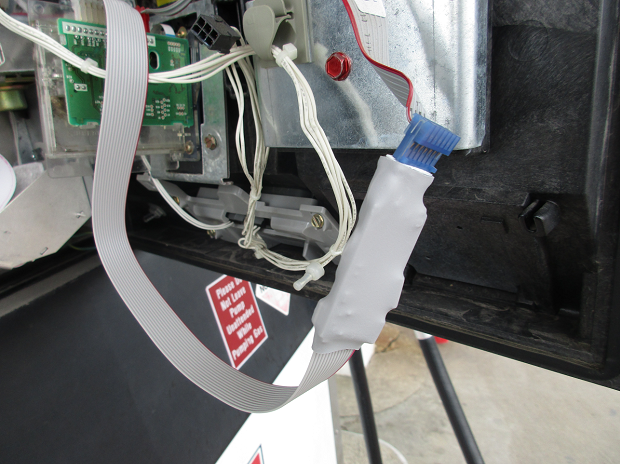 BONDURANT, Iowa — The Polk County Sheriff's Office announced Thursday that multiple credit card skimmers have been found at metro gas stations.
Sgt. Brandon Bracelin said one device was found plugged into a card reader inside a gas pump at the Git-N-Go gas station located at 3207 Henry St. in Bondurant, just off Highway 65 (NE Hubbell Avenue), on Tuesday.
The devices read the data from a debit or credit card's magnetic strip.
A pump technician discovered the device while doing routine maintenance. The technician immediately reported it to law enforcement officials Tuesday.
Bracelin said two more skimmers were found in two Grimes gas pumps Thursday afternoon. The devices were plugged into a card reader inside the gas pumps at the BP gas station located at 1905 SE 37th St. in Grimes, just off Highway 141.
If you have been to the Bondurant Git-N-Go within the last two weeks, you are asked to check your bank statements immediately.
Bracelin said skimming devices are becoming more difficult to detect since the devices are being placed inside gas pumps instead of outside the pump's card reader.
He advises consumers to check the tamper-proof stickers on the gas pump panel to ensure that they are unbroken and to check your bank statements regularly for unfamiliar charges.
The last time metro authorities warned of these devices was in October 2015 when skimmers were found at one Casey's General Store location in  Davenport and six stores in Nebraska. Casey's store officials said there were no reports of stolen information in the case.