This is an archived article and the information in the article may be outdated. Please look at the time stamp on the story to see when it was last updated.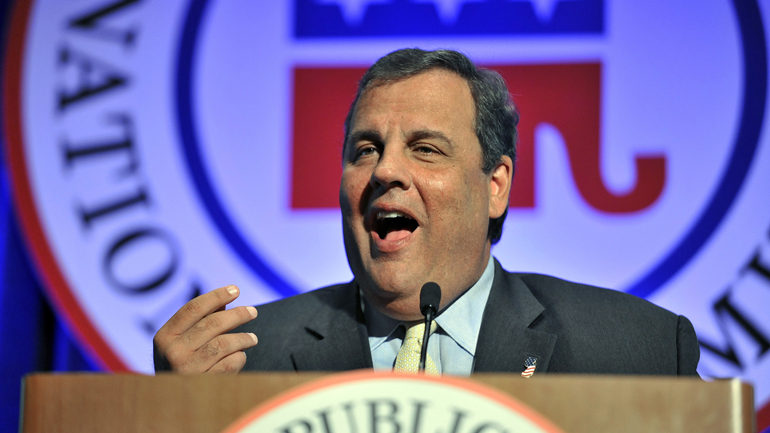 Gov. Chris Christie's advisers say there are plenty of other fish in the sea, after two reports published Thursday night showed troubling signs for the New Jersey Republican's sway with donors ahead of his potential presidential campaign.
The New York Times and The Washington Post report that some GOP heavyweights in Christie's orbit — like New York Jets owner Woody Johnson and former New Jersey Gov. Tom Kean, a former Christie mentor — are starting to show some support for former Florida Gov. Jeb Bush.
Bush's allies have been actively working behind the scenes to court donors so his political operation can roll out a huge fundraising sum early on and hopefully squeeze out other rivals.
While Christie has also been traveling and attending fundraisers, he has faced a slew of negative headlines over his low approval ratings in New Jersey, as well as disappointing favorability ratings in key primary states.
Still, Christie's advisers say there's enough money and support to go around.
"We're just kinda getting things going," said Ray Washburne, a former national finance chairman for the Republican National Committee who now leads fundraising for Christie's political action committee, Leadership Matters for America.
"(Jeb's) been in the game longer. He's also got the Bush family name and legacy that he's drawing on. We've got to compete with that," he said.
Washburne confirmed The New York Times report that Christie will attend upcoming fundraisers hosted by former House Majority Leader Eric Cantor and Hewlett-Packard CEO Meg Whitman.
"There's a tremendously deep pool of people," he said. "There's many, many more people to tap."
Washburne declined to give a range of how much money they've raised so far or when they'll announce their numbers, but he said those figures will show Christie has "a lot of supporters out in the country."
Mike DuHaime, another close adviser to Christie, also argued the donor class is "not a finite pool."
"An essential part of Gov. Christie's appeal is his ability to bring new people into the political process, whether they be donors or activists. He has proven this ability time and again in the past, winning handily in a blue state. If he decides to run, it is clear he will have the resources to run an aggressive, winning race," DuHaime said in an email to CNN. He was quoted saying the same thing to the Times.
Christie, who's been traveling to early presidential primary states, is in Washington this week to attend meetings for the Republican Governors Association, which he chaired last year, and the National Governors Association.