This is an archived article and the information in the article may be outdated. Please look at the time stamp on the story to see when it was last updated.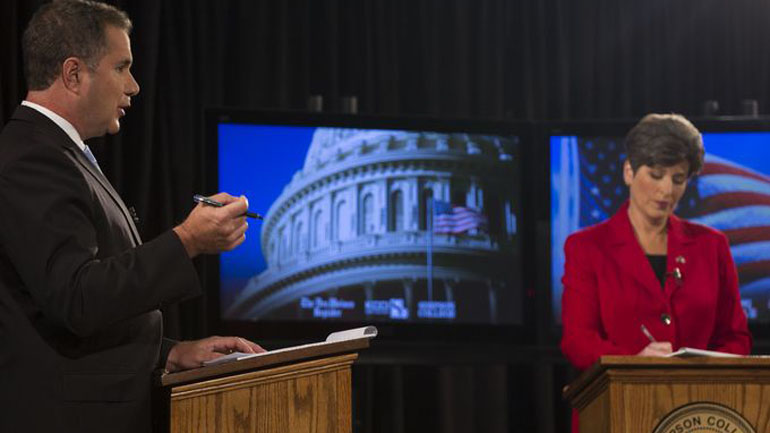 INDIANOLA, Iowa — Five weeks out from the November 4 election, the two candidates for US Senate met in their first debate.
A new Des Moines Register poll shows that Republican Joni Ernst is currently leading Democrat Bruce Braley by 6-percent.
Sunday, the candidates debated several hot topics including reducing the national debt, raising the minimum wage and abortion.
Things got particularly heated when the renewable fuel standard came up.
Bruce Braley: In my first year I voted to triple the RFS and I stood up to big oil at every opportunity because their interests are not Iowa values.
Joni Ernst: Congressman Braley you're not running against these other people you're running against me. I am a mother, I am a soldier, I am an independent leader. You' are being funded by Tom Styer. He's a California billionaire extreme environmentalist. Remember you're not running against these other groups, you're running against me.
BB: I realize that and President Obama's name is not on the ballot. I'm not going to owe President Obama anything on Election Day but you're going to owe the Koch brothers everything.
JE: I would like to respond… I owe nobody anything.
The next debate is set for October 11.