This is an archived article and the information in the article may be outdated. Please look at the time stamp on the story to see when it was last updated.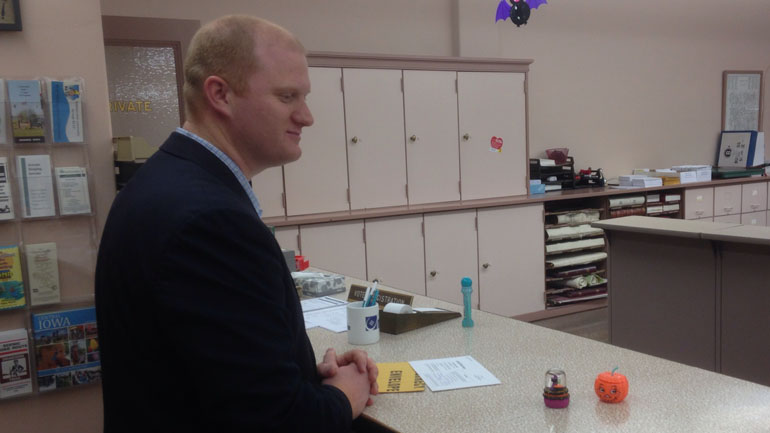 BOONE, Iowa — Democrat Congressional Candidate Jim Mowrer of Boone kicked off the first day of absentee voting in Iowa for the mid-term Congressional elections Thursday. Mowrer hosted a rally across the street from the Boone County Courthouse, before leading the group to go vote.
"Voting is important," said Mowrer. "Voting early is an easy way to get it done 40 days out, it's Election Day today and every day between now and November 4," he added.
Regarding Mowrer's opponent, Republican, Steve King of Kiron, Mowrer called it a clear choice, "between some one who has an agenda, personal selfish agenda, includes shutting down the government," said Mowrer. He also said King has been in Congress for 12 years and never passed any real legislation."
Mowrer compared that to himself who "has a career in service, someone who has a record of results, saving taxpayer's money," said Mowrer. "We all know Congress isn't getting the job done," added Mowrer. "We need to change that by sending new leadership to Washington," he added.
There is one debate scheduled Oct. 23 in Storm Lake hosted by Iowa Public Television. Mowrer said a second debate had been proposed by the Sioux City Journal, which Congressman King has not responded to.