This is an archived article and the information in the article may be outdated. Please look at the time stamp on the story to see when it was last updated.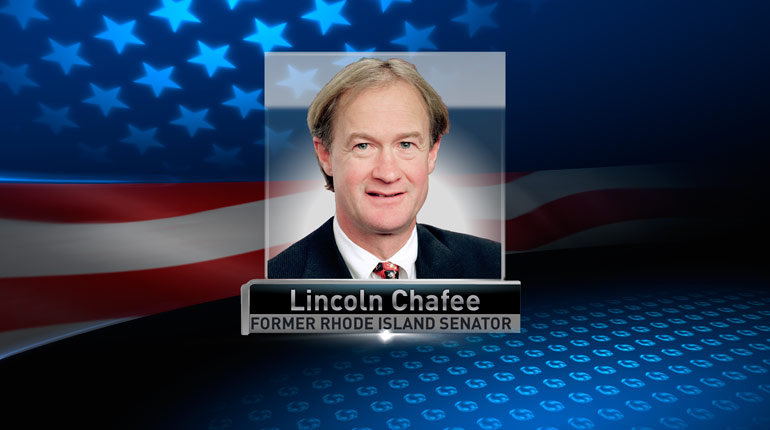 WASHINGTON (CNN) — Lincoln Chafee announced a presidential exploratory committee as a Democrat on Thursday, arguing that Hillary Clinton's 2002 vote authorizing the Iraq War disqualifies her from the presidency.
Chafee, a Republican-turned-independent-turned-Democrat former governor and senator of Rhode Island, is looking to position himself as a primary alternative to Clinton, the race's overwhelming frontrunner.
In a phone conversation, Chafee cast himself as a staunch environmentalist who wants to protect civil liberties, avoid foreign entanglements and focus on growing the middle class.
He also looked to demonstrate he is not afraid to attack Clinton, at the same time that other Democrats considering run — former Maryland Gov. Martin O'Malley, former Virginia Sen. Jim Webb and Vermont independent Sen. Bernie Sanders — have shied away from direct attacks.
"Considering the premise for invading Iraq was based on falsehoods and considering the ramifications we live with now from that mistake, I would argue that anybody who voted for the Iraq War should not be president and certainly should not be leading the Democratic Party," Chafee said in a phone interview with CNN.
"Yes," Chafee said when asked if he plans on making the Iraq War central to his campaign against Clinton. "That's one of our big differences."
Clinton voted to authorize the Iraq War in 2002, a vote that haunted and helped sink her 2008 presidential campaign against President Barack Obama. At the time a Republican senator, Chafee was the only member of his party to vote against the Iraq War in 2002.
Chafee is an exceedingly unlikely Democratic candidate for president. Even opinion polls that include dozens of names of possible Democratic challengers have not mentioned Chafee as an option.
Chafee said he thinks Clinton, despite her soaring poll numbers, is beatable and that he will start exploring a run by going to Iowa and New Hampshire to talk with Democratic operatives and voters.
"I don't have a time frame" on when to announce, said Chafee. "I look forward to getting to city and town Democratic committees, calling their chairs, asking when their next meeting is and when I could attend."
He continued: "I am not naive about the task, but I think there is a strong stream of Democratic primary voters that would like some choices. I do believe that. I am not naive about the amount of money already the Clinton campaign has amassed and support, but it is a long marathon of a race and I am very confident that there are questions that nee to be asked and I want to be asking them."
In a video that was made public on Thursday, Chafee declared he was considering a run, arguing that "campaigns are the time for debates about the vision for our future and for voters to assess the character and experience of those offering ideas."
Chafee was nominated to his late father's Senate seat in 1999 and then was elected as a Republican in 2000, the same year as Clinton. He served only one term, losing to Democrat Sheldon Whitehouse in 2006.
After leaving Congress, Chafee announced he was changing his party affiliation to independent because he felt Republicans were growing too conservative. That was not the last political change for Chafee, however. After endorsing President Barack Obama in 2008, Chafee successfully ran for governor of Rhode Island as an independent. He addressed Democrats during the 2012 convention in Charlotte and in May 2013, he announced he planed to affiliate as a Democrat.
On Thursday, Chafee said he would give himself "even odds" at winning the nomination.
"I have a long solid record," he concluded. "I welcome scrutiny."