This is an archived article and the information in the article may be outdated. Please look at the time stamp on the story to see when it was last updated.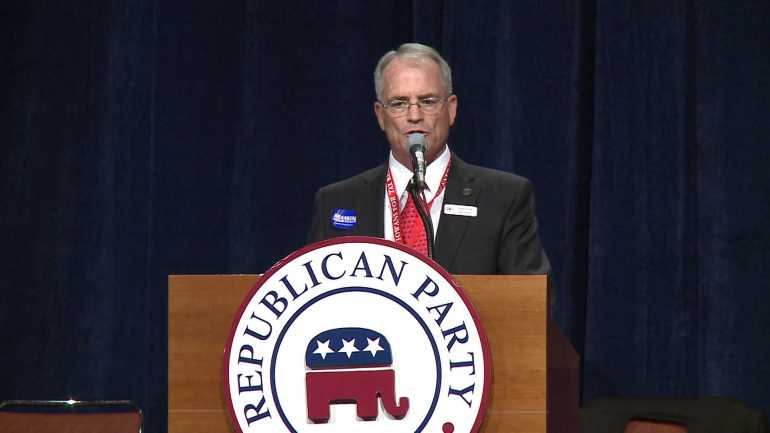 DES MOINES, Iowa — The Republican Party of Iowa could have its fourth chairman in less than three years.
The newly-elected State Central Committee asked current party chair Danny Carroll to resign following Saturday's state convention.
When Carroll refused, an election to replace him was scheduled for June 28th.
Carroll has only served in the position since March 29th. He followed A.J. Spiker, who resigned to take a position with Rand Paul's political action committee. Spiker followed Matt Straw as chairman.