This is an archived article and the information in the article may be outdated. Please look at the time stamp on the story to see when it was last updated.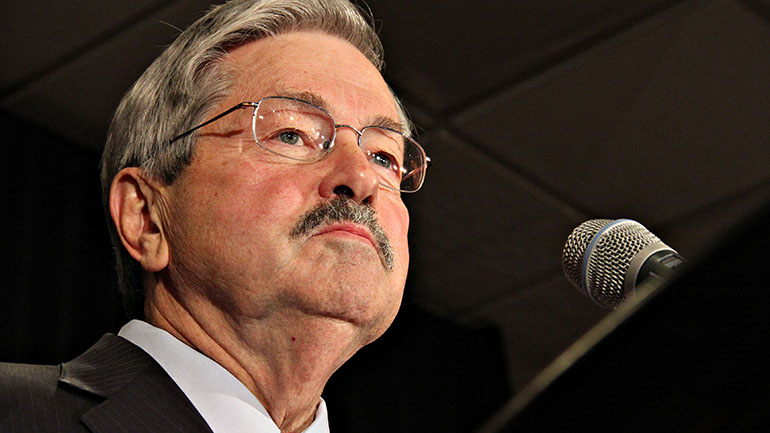 After deciding against reappointing Sheila Tipton to the Iowa Utilities Board and nominating Geri Huser instead, Governor Branstad is drawing an accusation.
Tipton is accusing Governor Branstad of allowing MidAmerican Energy to dictate who serves on the Iowa Utilities Board.
In a letter sent to the governor on March 18, Tipton wrote in part:
"Whether MidAmerican specifically lobbied for this action on your part, or after consultation with your office, acquiesced to your suggestion that such action be taken is irrelevant. By all appearances you have changed the composition of the Iowa Utilities Board in order to appease MidAmerican Energy. In doing so, you have done a disservice to the citizens of this state."
The governor's office offered a written response, which stated in part:
"The changes were made by Governor Branstad to improve the board. We regret that Ms. Tipton is dissatisfied with the governor's decision, but believe Ms. Huser will provide exceptional leadership, which will benefit board and those it serves. Ms. Tipton was not assured reappointment to a full term when her term expired. The members of the board are appointed to the independent board by the governor."