This is an archived article and the information in the article may be outdated. Please look at the time stamp on the story to see when it was last updated.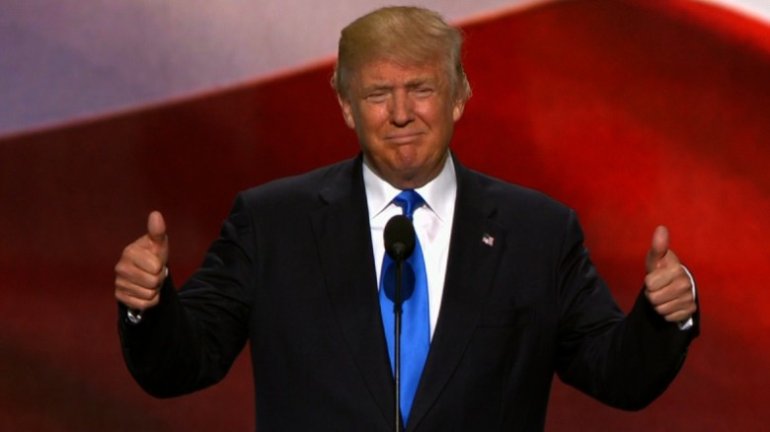 NEW YORK — Donald Trump has a new message for American families: I'll help you out with child care.
Day care now costs more than rent — or even college tuition. Trump believes it's time to do something to lower the costs. His solution is a big tax break.
In a new tax plan he is set to unveil Monday in Detroit, Trump will allow families to exclude child care expenses on their taxes.
It's a significant change from current law. At the moment, a couple can deduct a maximum of $6,000 of their child care expenses from their federal income taxes. Trump hasn't revealed many details about the plan, but the message is clear: Trump wants to look family friendly.
"Who would have thought the Trump campaign would feel they've got to get in the game of supporting policies around working families?" says Victoria Budson, executive director of the Women and Public Policy Program at Harvard's Kennedy School of Government. "This could be quite significant."
Trump is fighting to regain momentum in the polls. His rival Hillary Clinton has been campaigning as a champion of children who has been fighting her entire career to make the lives of America's young people better. At the Democratic convention, numerous speakers cast her as a "mom-in-chief" figure.
Now Trump is eating into Clinton's turf with a plan of his own.
The child care tax break could create meaningful savings for working parents, especially in expensive cities. Child care costs now exceed rent in most states, according to a report by Child Care Aware of America. A family with an infant and a 4-year-old in daycare now pays almost $30,000 a year in child care costs, according to Child Care Aware.
But Trump's policy would likely help the middle and upper middle class the most since they can afford the expensive preschools and day care options.
"This is helpful to the middle class, not to the working poor," says Budson.
Under current law, parents can deduct expenses for daycare for children who are under 13. Trump has yet to provide details about whether his child care tax credit would have similar rules.
Clinton has proposed limiting child care costs to 10% of a family's income. She also wants to enact paid leave for new parents and preschool for all four-year-olds in America.