This is an archived article and the information in the article may be outdated. Please look at the time stamp on the story to see when it was last updated.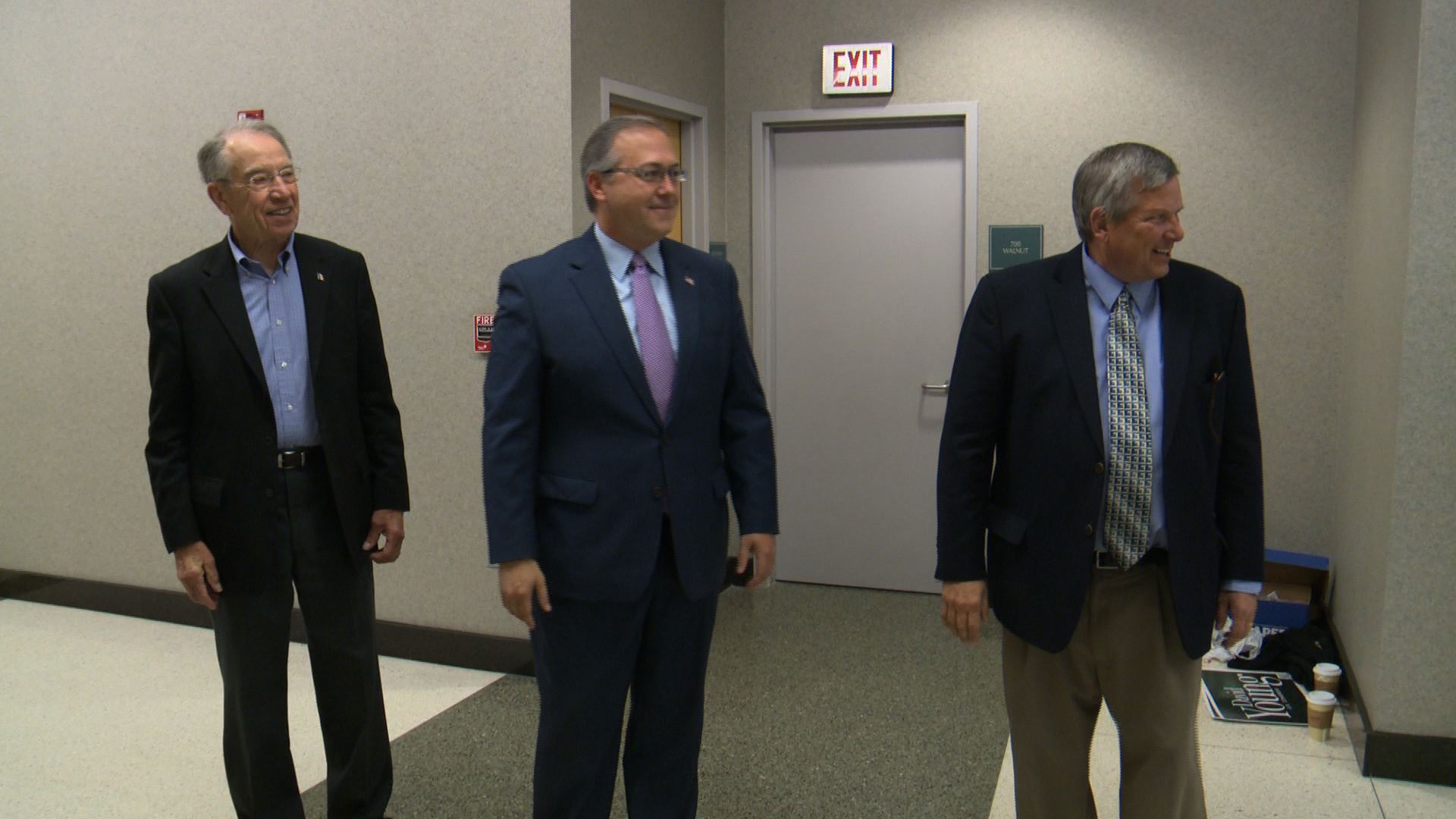 DES MOINES, Iowa — The Monday morning rush to work downtown was greeted by 3rd District Republican Congressional Candidate David Young, along with his former boss, Senator Chuck Grassley, and Secretary of Agriculture Bill Northey Monday morning.
"It's an early Monday morning but people are still smiling especially when they have their caffeine in hand," said Young.  "The real work starts after election day, getting ready to do the tough job," he added.  "I'm positive we're optimistic, we're gonna do it."
While most of the sky-walkers were in a hurry to get to work, most took time to shake hands and greet the lineup.  A few did not acknowledge them and walked around. Young's opponent, Democrat Staci Appel is making her final appeal to undecided voters across Polk and Dallas counties Monday. She will end the day with a voter meet and greet at Grounds for Celebration on University in Windsor Heights at 3:45 p.m.