This is an archived article and the information in the article may be outdated. Please look at the time stamp on the story to see when it was last updated.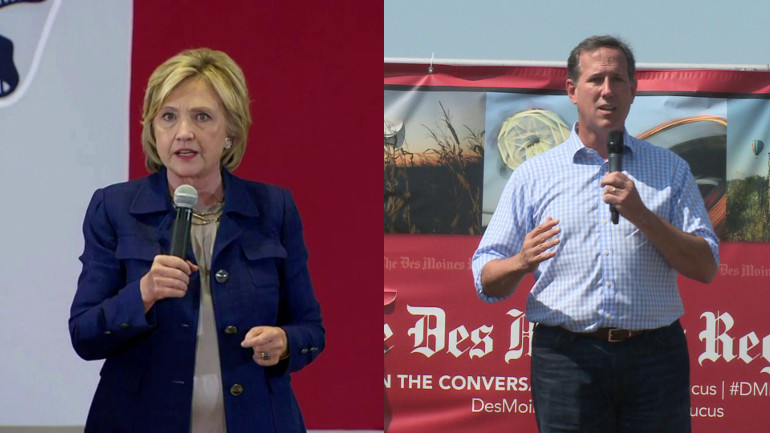 DES MOINES, Iowa — Presidential hopefuls from both major parties are campaigning in central Iowa Tuesday.
The Democratic presidential front-runner, Hillary Clinton, is stopping in Des Moines.
Clinton is making an appearance at Moulton Elementary School at 2:00 p.m. The event is open to the public.
The 2012 Iowa Caucus winner, Republican Rick Santorum, will be vying for votes in Ames Tuesday.
Santorum is taking part in Iowa State University's Presidential Caucus Series at the Memorial Union on campus. He's scheduled to speak at 3:00 p.m.
Despite an aggressive travel schedule, Santorum remains near the bottom of the Iowa and national polls.