This is an archived article and the information in the article may be outdated. Please look at the time stamp on the story to see when it was last updated.
DES MOINES, Iowa  —  Iowa House Democrats are calling on the head of the Iowa Department of Human Services to resign in the wake of the death of Sabrina Ray.
Ray died last week at her adoptive home in Perry.  Police on Thursday said the 16-year-old weighed just 56 pounds at the time of her death.  Hers is the second high profile death of an adopted child in Iowa in the last year.  In October 16 year old Natalie Finn died from a heart attacked induced by starvation at her adoptive home in West Des Moines.  The DHS should have been monitoring both Ray and Finn's conditions.
Today Abby Finkenauer, the top Democrat on the House Government Oversight Committee called for DHS Director Chuck Palmer to resign.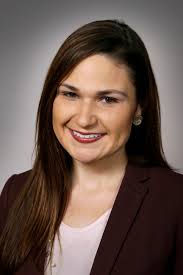 Finkenauer released the following statement:
"Republicans have refused to take action for months and now a second child has died of starvation in under a year. Both of these children were on DHS' radar and still managed to slip through the cracks. DHS Director Chuck Palmer has shown an inability to care for the most vulnerable in our state and should resign immediately.  While I'm pleased Republican lawmakers are finally willing to start asking questions, the scope of the investigation outlined by Republicans today falls well short of what is necessary to protect vulnerable children.  Knowing both of these young girls were adopted and then home schooled, we also need to re-examine our laws to make sure bad actors can't hide or abuse children.  Our top priority must be to keep every child safe."
On Thursday afternoon Governor Branstad praissed Palmer's work reorganizing the DHS over the last few years.  However Branstad says Palmer's future will be up to the next Governor of Iowa.
Earlier Thursday two top Republican officials at the statehouse called for an investigation into the DHS.
Representative Bobby Kauffman and Senator Mike Breitbach who co-chair the Joint Government Oversight Committee released this statement:
"Reports today indicate that another child on the Department of Human Services' radar was abused and is now dead. This information confirms the need for legislative oversight into the management of the DHS as it appears that the Finn case was not an isolated incident. The process overseeing children placed in the state system must be examined and reforms need to be considered. Justice must be served to those responsible for these unconscionable crimes."
Democratic State Senator Matt McCoy requested a similar investigation but Republican leaders initially declined.  McCoy responded by launching his own investigation into the DHS.
The DHS says it is already launching an internal audit of its practices.