This is an archived article and the information in the article may be outdated. Please look at the time stamp on the story to see when it was last updated.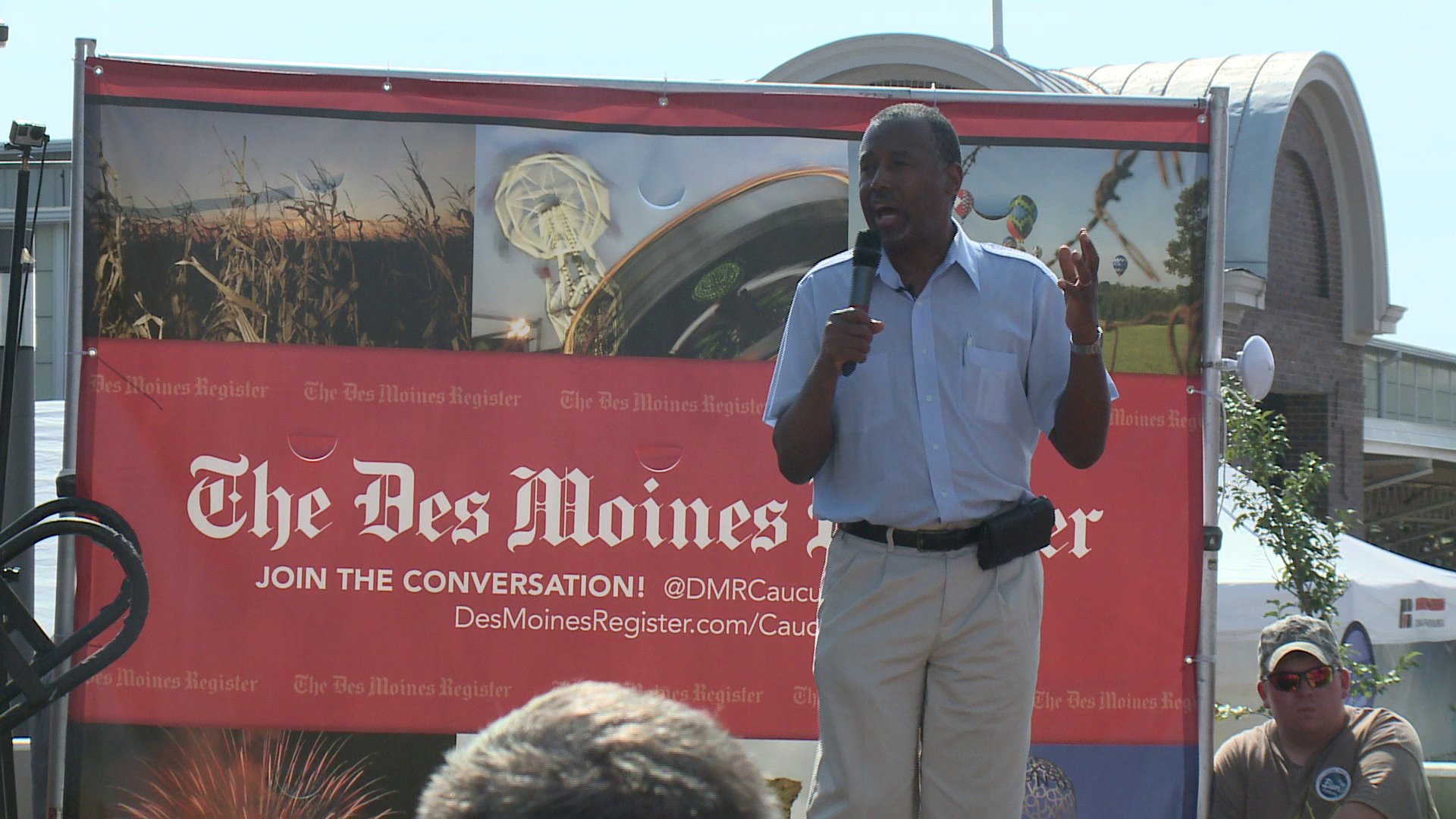 WASHINGTON, D.C. — Ben Carson said Tuesday that despite comments he made over the weekend to the contrary, he has been clear that he does not believe Muslims should be prevented from becoming president.
The retired neurosurgeon clarified that his concern is that the president prioritize the U.S. Constitution over his or her faith.
"It has nothing to do with being a Muslim. That was the question that was specifically asked," he said at a news conference in Sharonville, Ohio. "If the question had been asked about a Christian and they had said, 'Would you support a Christian who believes in establishing a theocracy?' I would have said, 'No.'"
On Sunday, during an appearance on "Meet the Press," NBC's Chuck Todd asked Carson, "Do you believe that Islam is consistent with the Constitution?"
"No, I do not," Carson responded. "I would not advocate that we put a Muslim in charge of this nation. I absolutely would not agree with that."
But on Tuesday, the former Sunday School teacher said he does not particularly care about the faith of the country's highest leader.
"I don't care what a person's religion beliefs are or religious heritage is," he said. "If they embrace our Constitution and are willing to place that above their religious beliefs, I have no problem with that."
In a post on Facebook on Monday night, Carson outlined his position, though he included the requirement that a Muslim candidate would have to disavow Sharia law in order to get his support.
"I could never support a candidate for President of the United States that was Muslim and had not renounced the central tenant of Islam: Sharia Law," he wrote. "I know that there are many peaceful Muslims who do not adhere to these beliefs. But until these tenets are fully renounced … I cannot advocate any Muslim candidate for President."
Carson attempted to shift the conversation Tuesday, saying that it is not an urgent topic.
"When the situation arises and we have somebody in that situation, let's talk about it then," he said. "There's so many issues that are going on right now in this country. And why is that people are not interested in the important issues that are going on?"