This is an archived article and the information in the article may be outdated. Please look at the time stamp on the story to see when it was last updated.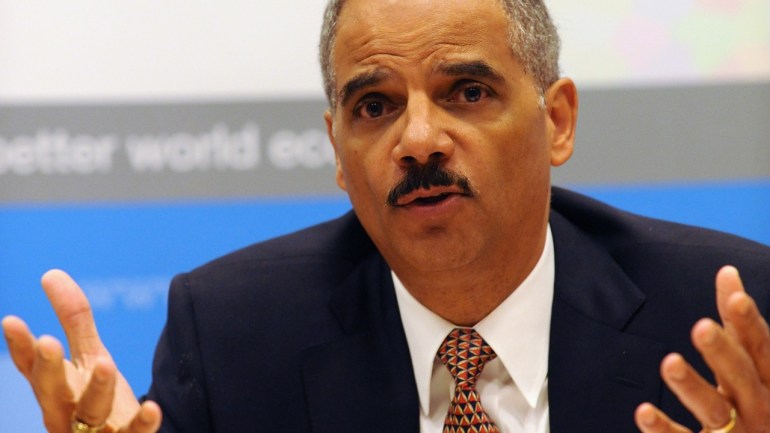 WASHINGTON D.C. — Attorney General Eric Holder will announce Thursday that he will resign after six years at the Justice Department helm. The attorney general has agreed to remain in his post until the confirmation of his successor, a Justice Department official confirmed to CNN.
At a formal announcement later Thursday, Holder plans to express his personal gratitude to President Barack Obama for the opportunity to serve in his administration and to lead the Justice Department, which he will call the "greatest honor of my professional life."
Obama will address Holder's resignation Thursday afternoon from the White House State Room.
An Obama administration official noted some of Holder's accomplishments, saying the attorney general established a historic legacy of civil rights enforcement and restored fairness to the criminal justice system. "He revitalized the Justice Department's praised Civil Rights Division, protected the rights of the LGBT community, successfully prosecuted terrorists, and fought tirelessly for voting rights, to name a few," the official said.
Holder has discussed his plans personally with the President on multiple occasions in recent months, and finalized those plans in an hour-long conversation with Obama at the White House residence over Labor Day weekend, the official said.
Holder will note in his remarks that he has loved the Justice Department since, when he was a boy, he watched how — under Attorney General Robert F. Kennedy — the Justice Department played a leadership role in advancing the civil rights movement. During his tenure as attorney general, Holder has had Kennedy's portrait in his conference room.
Holder also has been criticized as being overtly political, and some Republican members of Congress are shedding few tears over his resignation. For instance, Rep. Jeff Duncan of California tweeted, "Good riddance Eric Holder. Your disregard for the Constitution of the United States will not be missed."
Congressional Republicans have been at odds with Holder. They accused him of defying the 2013 Supreme Court ruling in Shelby v. Holder, which struck down a component of the Voting Rights Act, and they investigated him over Operation Fast and Furious.
In Fast and Furious, the so-called gun-walking operation, roughly 2,000 guns were allowed into Mexico with the goal of tracking them to Mexican drug cartels. Two guns found at the scene of Border Patrol Agent Brian Terry's fatal shooting in December 2010 were linked to the operation.
The House in June 2012 to hold Holder in contempt of Congress for refusing to turn over documents linked to that operation.
The attorney general is one of only three remaining members of Obama's original Cabinet.
In 2013, Holder described his first meeting with Obama, which occurred just after Obama was elected to the U.S. Senate in 2004.
"I sat next to him at this dinner and we just started talking about a variety of things, sports among them and criminal justice issues. And we saw that we had a lot of similar views and so we just started a relationship that was casual," Holder said.
Holder was sworn in as the 82nd attorney general in February 2009 after serving as President Bill Clinton's deputy attorney general, the first African-American to serve in that position.
Previously, the Columbia Law School graduate was U.S. Attorney for the District of Columbia and served during President Ronald Reagan's administration as an associate judge at the Superior Court of the District of Columbia.