This is an archived article and the information in the article may be outdated. Please look at the time stamp on the story to see when it was last updated.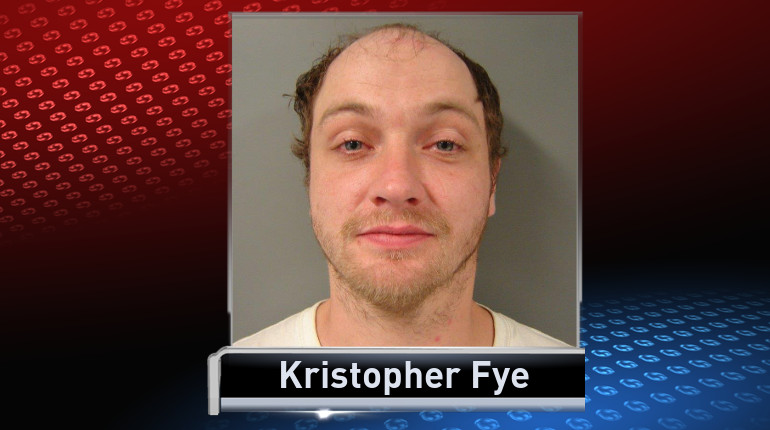 FORT DODGE, Iowa — A standoff in Fort Dodge ended safely Tuesday morning after police say the suspect surrendered after a few hours.
Fort Dodge police were called to the 200 block of Avenue D around 4:44 a.m. Tuesday after a person delivering papers told them a man with a gun approached him and threatened to shoot him.
Police say their investigation led them to 222 Avenue D, the home of 82-year-old Helen Kruse. Officers asked Kruse if anyone in her home matched the description given by the victim and she told them to talk to her grandson, 29-year-old Kristopher Fye.
After making initial contact with Fye, who also lived at the residence, police say the conversation deteriorated and Fye retreated into the home and threatened to get his gun.
A Special Emergency Response Team was called in along with reserve units and the Iowa State Patrol to set a perimeter around the home.
Police were able to make contact with Fye over the phone just before 7:00 a.m. and learned his grandmother was not being held against her will, but was physically unable to leave the residence on her own.
Negotiators continued communicating with Fye until around 10:06 a.m., when he surrendered to members of the Webster County/Fort Dodge SERT team.
Officials say his grandmother suffered no injuries.
A search of the home turned up a silver handgun.
Fye is being held in the Webster County Jail on charges of going armed with intent, assault while displaying a weapon, first degree harassment, possession of marijuana, and possession of drug paraphernalia.