This is an archived article and the information in the article may be outdated. Please look at the time stamp on the story to see when it was last updated.
POLK COUNTY, Iowa  —  The Polk County Sheriff's Office is asking for the public's help in identifying a suspect in a Git-N-Go robbery.
On Sunday night, a male subject entered the store at 2nd Avenue and Aurora Avenue and gave the clerk a note stating he had a gun, according to a release from the sheriff's office. The suspect left in a silver car driven by a female with "short reddish hair." The suspect is described as a male in his 30s with facial hair wearing a black hooded sweatshirt and blue jeans.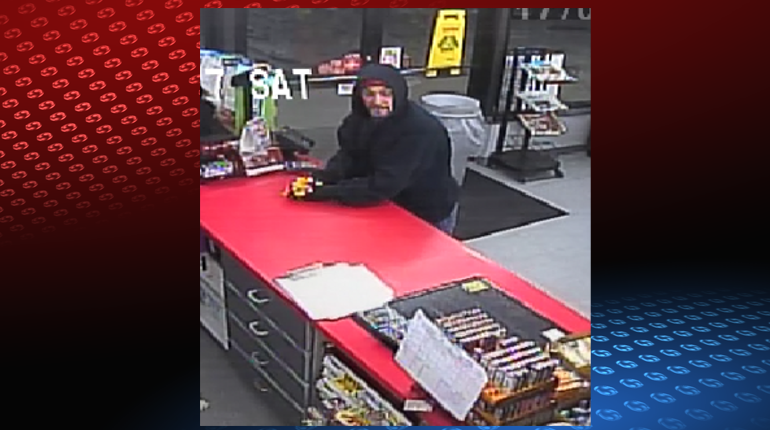 Anyone with information is asked to contact the Polk County Sheriff's Office Dispatchers at 515-286-3333 or Crime Stoppers of Central Iowa at 515-223-1400.