This is an archived article and the information in the article may be outdated. Please look at the time stamp on the story to see when it was last updated.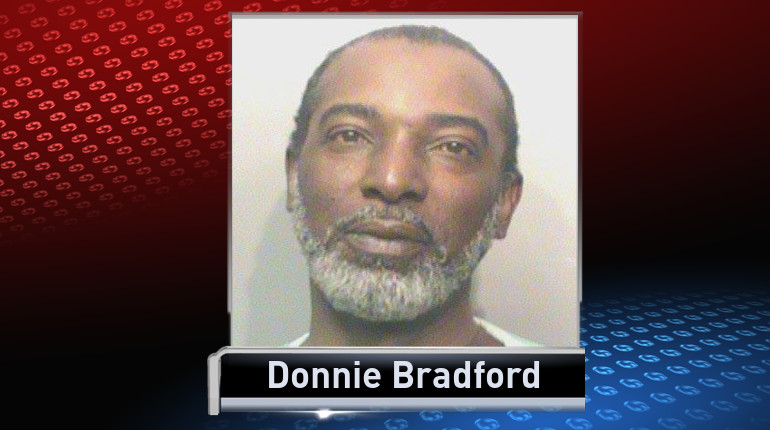 DES MOINES, Iowa — A Clive man has been arrested after he allegedly pointed a gun at a bartender Tuesday.
Fifty-two-year-old Donnie Bradford faces charges of intimidation with a weapon, carrying weapons, and possession of stolen property following the incident.
Police were called to Scores Bar at 2335 Hickman after receiving a report that a man had drawn a gun on a bartender. When officers arrived one saw Bradford pointing a gun at the bartender.
Bradford dropped the gun when he noticed the officer and claimed he didn't have one.
Bradford was arrested and police say the gun, a .38 caliber revolver, was fully loaded. Police also found a gun holster and more ammunition when they searched Bradford.
The bartender says an argument the previous day was the reason Bradford threatened him with a gun.
Police say the gun was reported stolen out of Nevada in 1984.
Bradford was taken to the Polk County Jail but has bonded out.