This is an archived article and the information in the article may be outdated. Please look at the time stamp on the story to see when it was last updated.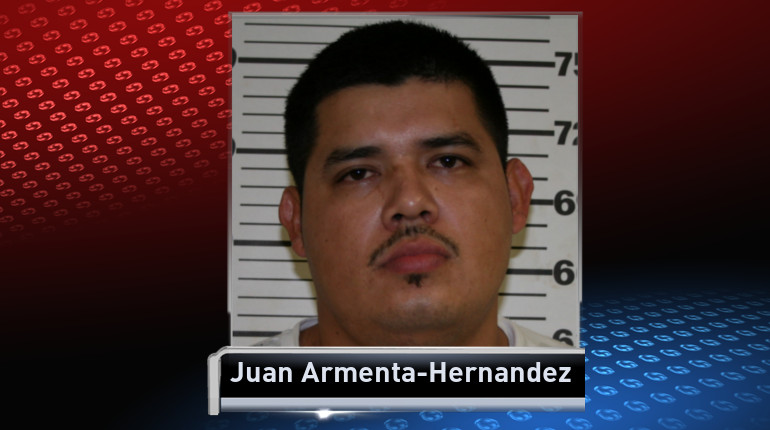 PERRY, Iowa — A traffic stop turned into a chase and manhunt in Perry Wednesday morning.
Around 6:30 a.m. an officer pulled over a car for an equipment violation. The officer determined the driver, 30-year-old Juan Armenta-Hernandez, had outstanding warrants for failure to appear on domestic assault and driving under suspension charges.
When the officer asked Armenta-Hernandez to get out of the car he sped away, leading officers on a high-speed chase in Boone County and then back toward Perry in Dallas County.
Officials say he abandoned his car behind a senior citizen housing complex.
That led to a manhunt near the complex and around the nearby high school.
Perry police called in the Greene County Sheriff's Office to help in the search with a K-9 unit.
"With assistance from Greene County Sheriff's Office we tried to track him, we tracked him as far as the apartment building but we were unable to locate him after that. We don't know if he entered a residence there or left before we arrived," says Chief Eric Vaughn.
At this point Armenta-Hernandez hasn't been caught, but police don't believe the public is in any danger.