This is an archived article and the information in the article may be outdated. Please look at the time stamp on the story to see when it was last updated.
DES MOINES, Iowa — Police are looking for suspects in a deadly shooting at a Des Moines apartment complex early Wednesday.
Witnesses heard about five shots ring out about 2 a.m. at the Birchwood Apartments at 3720 Martin Luther King Jr. Pkwy.
"I did hear the shots. I buckled to the ground, crawled to safety and stayed there until I knew it was clear," said resident Margo Johnson.
When officers arrived, they found 41-year-old Victor Robinson Jr. lying in the parking lot. He had been shot several times in the chest.
Residents say this kind of violence is unnerving.
"It's really not necessary. Why would someone want to shoot somebody down in a parking lot at 2 o'clock in the morning for God knows what stupid reason. It's very frustrating.  I've been here for six years. We don't have a lot of problems like that around here," said Carol Robinson, manager of Birchwood Apartments.
Robinson said a tenant came to her door moments after the shooting. Robinson ran outside to find the victim shot and bleeding in the parking lot.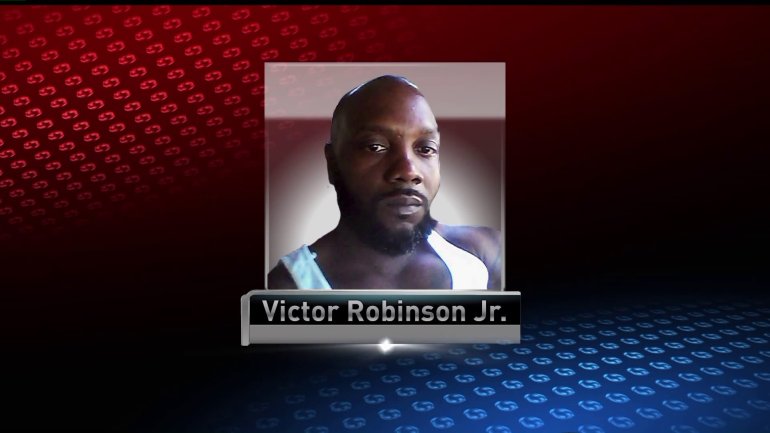 "It was bad. He was on the ground and there was a lot of blood around," she said.
Police believe the shooter knew the victim and that the public is not in any danger.
"They think this was not a random event … that whoever shot Mr. Robinson was aware of that was who they were shooting," said Des Moines Police Sgt. Ryan Doty.
He also said the apartment complex is not part of a high-crime area.
"Anytime that you have an apartment complex where you have a high density of people in a small area, you will have more calls for service than single family residences or neighborhoods. Just that apartment complex itself, I don't think it's a hot bed for criminal activity," said Doty.
Witnesses saw Robinson with three men in a red SUV right before shots rang out. They said they did not recognize the men as living at the apartment complex.
The shooting has resident on edge at a complex where children play outside day and night.
"I'm feeling very discouraged right now, scared of my living conditions.  I'm scared for the people around, for the kids that are around," said Johnson.
"It's fear. It's frustration. It's the fact that we live in a city like Des Moines and we shouldn't have to fear that you can come outside and get shot anywhere," said Robinson.
The 3700 block of MLK Jr. Parkway was blocked off by police during morning rush hour as they investigated the scene.
Authorities are looking for surveillance video. The apartment complex has security cameras, but they were damaged in a storm more than a year ago. If you have any information, you are asked to call the Des Moines Police Department at 515-283-4084.
This is Des Moines' fifth homicide this year.