This is an archived article and the information in the article may be outdated. Please look at the time stamp on the story to see when it was last updated.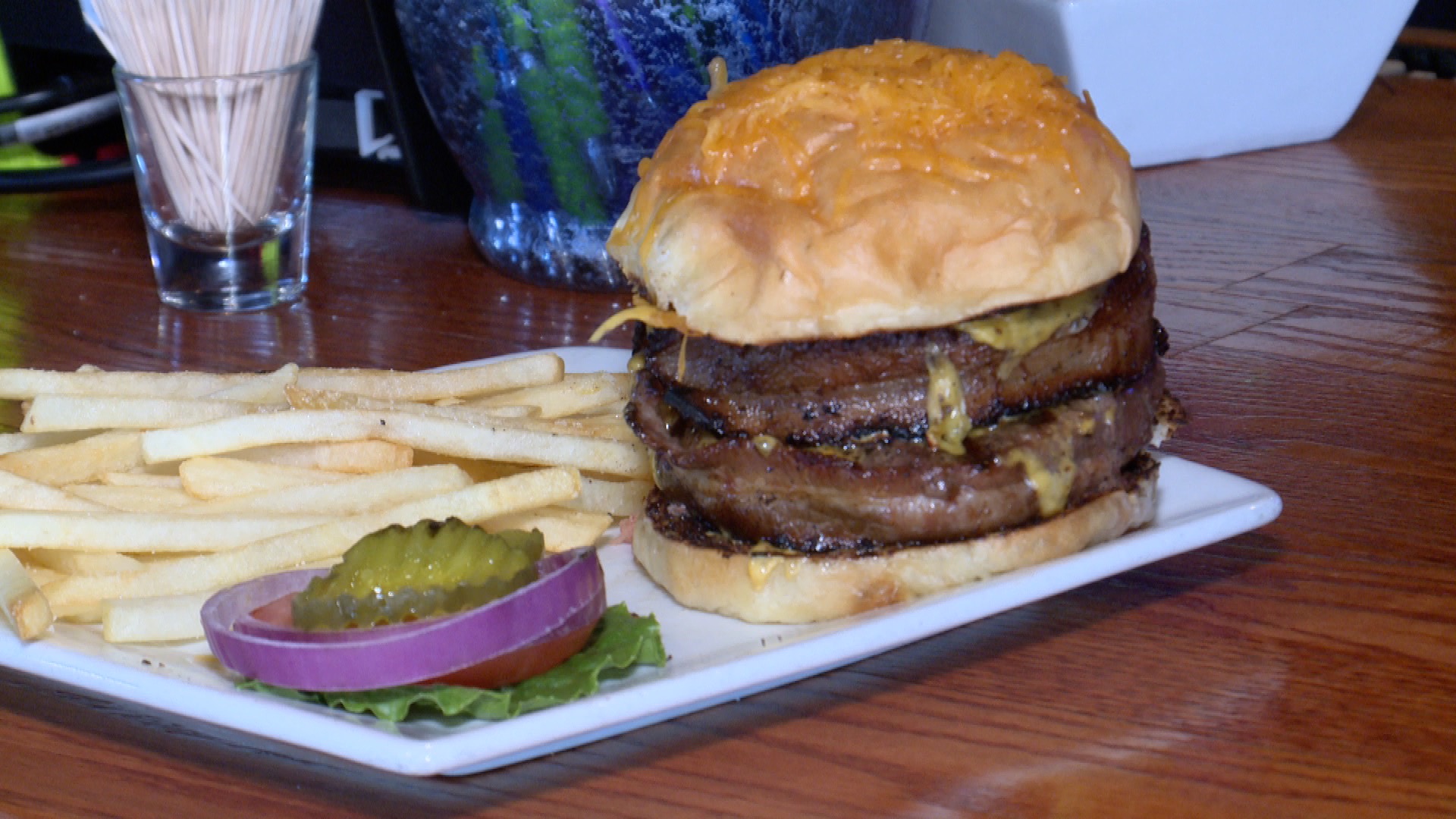 PLEASANTVILLE, Iowa- A local restaurant here is marking the inauguration of a new president, with the Trump Burger. This creation came about back before the election, when burgers were created for Trump, Hillary Clinton, and Bernie Sanders.
"It's got 2 huge 1/3 pound patties, topped with American cheese surrounded by a wall of bacon, with shredded cheddar cheese on top of the bun," said Troy McConnell, Manager of Frosty's.
The restaurant bar on the Pleasantville town square has sold a number of the burgers since the election. But the sandwiches were created in October.
"We were going to put a Hillary Burger on the menu, but the Russians hacked in there, and it disappeared shortly thereafter, " said McConnell. The Bernie Burger we'd bring it out, put it in front of you, cut it in half and give the other half to the person sitting next to you."
McConnell said of the three candidates, only Bernie Sanders has been to Pleasantville. The whole thing is not to mock the incoming president, or make fun of the others, it's just something they were talking about late one night, and then the sandwiches were made.