This is an archived article and the information in the article may be outdated. Please look at the time stamp on the story to see when it was last updated.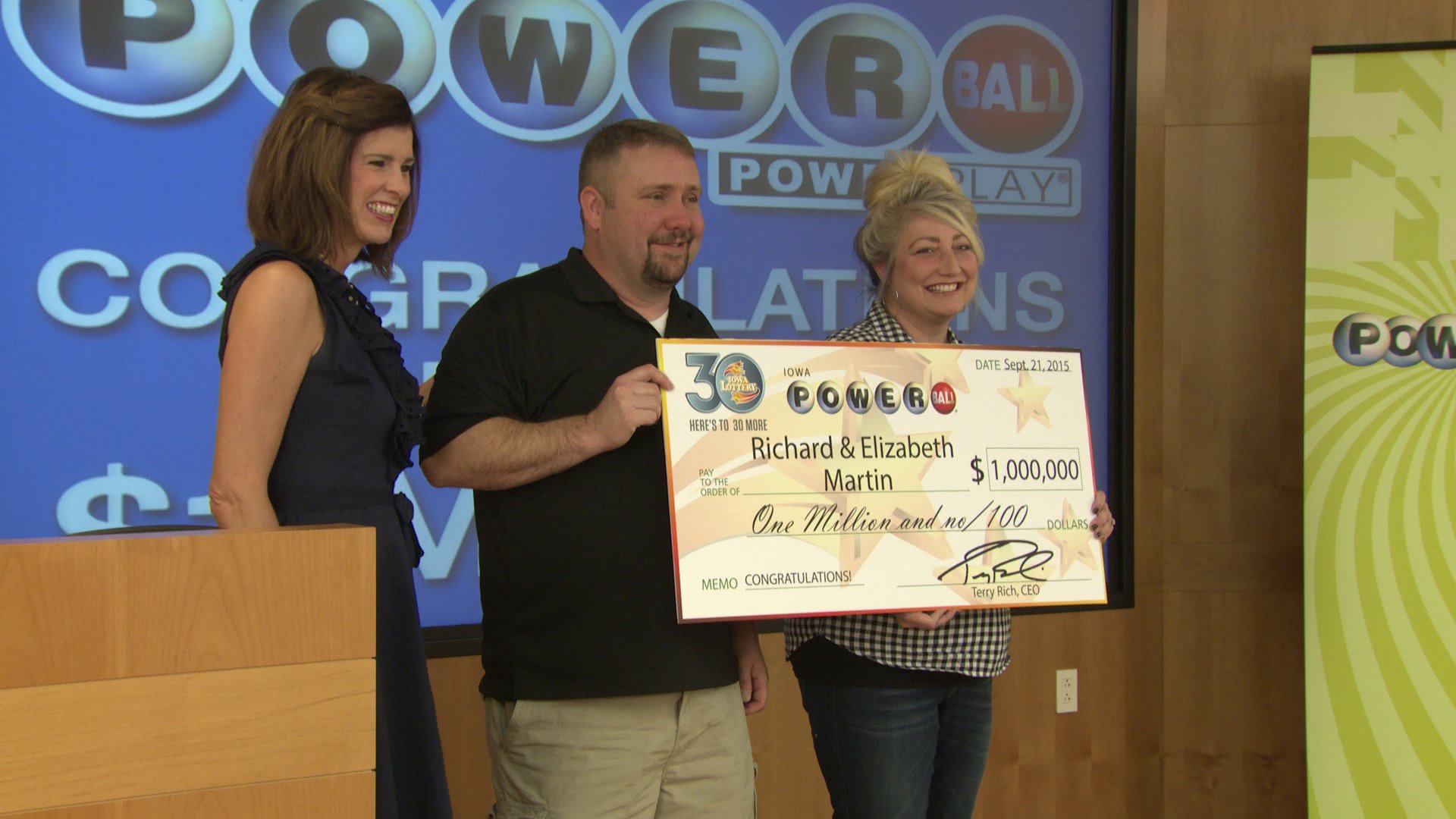 CLIVE, Iowa — Two Iowans are a million dollars richer after a Powerball win.
Richard and Elizabeth Martin of Pleasant Hill claimed their prize from the Iowa Lottery Monday morning.
"I said 'just come down here, just come down here, just come down here.' And she come down there and I said 'you need to go over these numbers again to make sure I got this right,'" said Richard.
They bought the winning Powerball ticket at the Git-N-Go on Easton Boulevard. The couple matched all five numbers but missed the Powerball.
They say they stopped to use the ATM on their way to church when they decided to get a quick-pick on the way out. Richard says he didn't even think about the ticket again until Sunday night.
Richard is a truck driver and Elizabeth is a receptionist at a health clinic. They say they aren't going to quit their jobs, but plan to put most of the money away for retirement.