This is an archived article and the information in the article may be outdated. Please look at the time stamp on the story to see when it was last updated.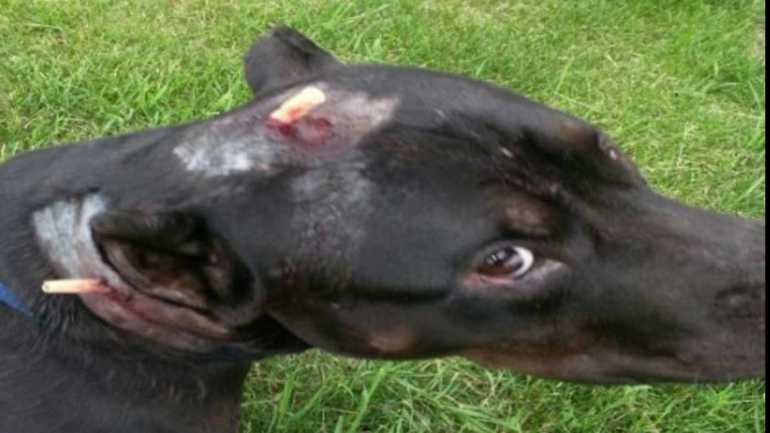 WATERLOO, Iowa – A Waterloo police officer said he was forced to shoot a dog that attacked him.
The incident happened Tuesday as the officer was directing traffic for a tractorcade traveling through town.
The officer said three dogs rushed him and he shot one, a pit bull called Gixxer.
The dog's owner says the dogs are trained to stay in the yard but the excitement of the tractorcade crowds distracted them and they ran.
The officer felt threatened and shot the dog in the head. It survived and is receiving treatments.
"I don't blame [the officer] for his actions," the dog's owner Zachary Tolias told KWWL. "Everybody has their own levels of intimidation and being scared but his reaction was above and beyond what it should have been."
Tolias added that he plans to ask the city or police force to pay for the surgery bills which are already up to nearly $4,000.