This is an archived article and the information in the article may be outdated. Please look at the time stamp on the story to see when it was last updated.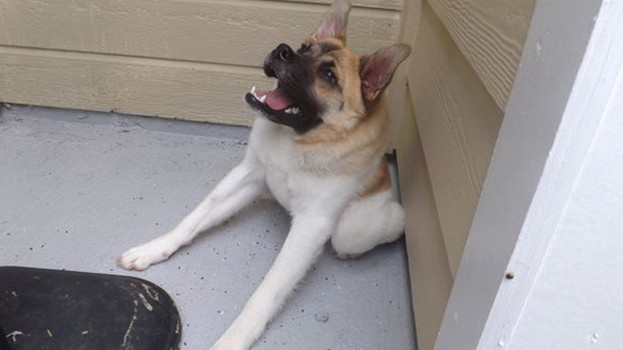 BIRMINGHAM, Alabama — She's an unusual dog with an amazing story.
Pig was born with severe birth defects; she's missing part of her spine and several ribs, according to the Alabama Media Group. Parts of her hips and joints also face the wrong directions.
But Pig is a big hit where she lives in Alabama, where she's been called a "wonder dog."
Her owner, Kim Dillenbeck, rescued her after she was born. A veterinarian recommended she be euthanized because of her defects.
But Dillenbeck said Pig runs and stands up on her hind legs. Dillenbeck said she's extra-careful when feeding the dog, because she chokes easily.
[protected-iframe id="1085f4deb9e891a48b3ab835ab91743f-29519601-29826121″ info="http://c.brightcove.com/services/viewer/federated_f9?isVid=1&isUI=1″ width="480″ height="270″]
Pig is about eight months old and weighs 15 pounds. Dillenbeck isn't completely sure on her breed.
Dillenbeck said veterinarians say they've never seen anything like Pig before.