This is an archived article and the information in the article may be outdated. Please look at the time stamp on the story to see when it was last updated.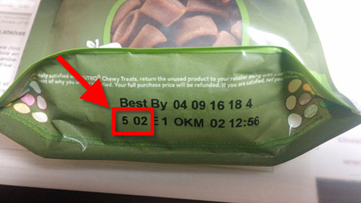 PetSmart issued a recall Wednesday for dog treats due to potential mold.
The company announced on its website that the 4-ounce bags of Nutro Apple chewy treats from MARS Petcare have been voluntarily recalled. The company says to stop feeding the treats to your dog and return them to a store for a full refund.
PetSmart said to look for the following information on the bag: SKU 5229600, UPC 7910511344, and the lot code number, found on the bottom of the bag, beginning with '4 50', '5 02', '5 03', or '5 05' (regardless of best by date).
If you have questions about the recall, you can call Nutro Customer Service at 1-800-833-5330.