This is an archived article and the information in the article may be outdated. Please look at the time stamp on the story to see when it was last updated.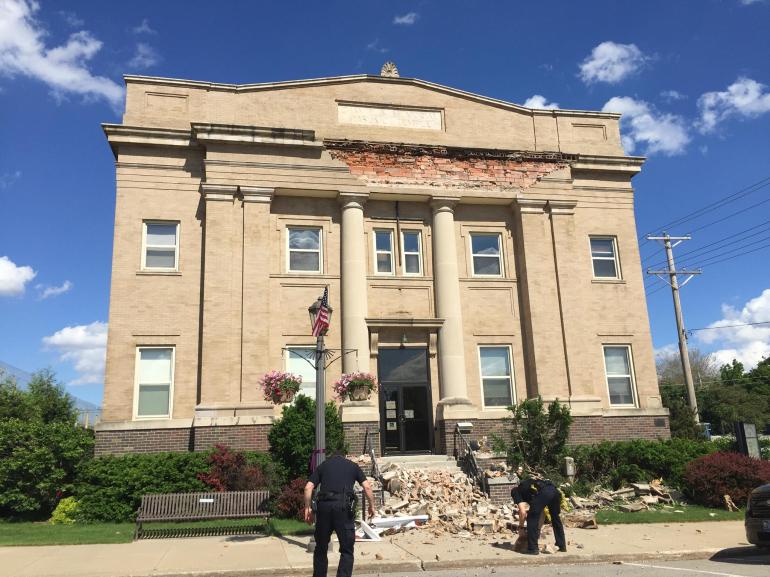 BOONE, Iowa — Part of a historic building in Boone crumbled over the weekend.
Part of the Boone History Center's facade toppled to the ground Sunday. Debris littered the front lawn after the collapse.
The building is nearly 110-years-old and was already in need of renovations.
Officials have now set up a GoFundMe account to help push funding, which reads in part:
"The building, with small town support, provides a contribution to the educational system as well as the culture of Boone County. An investment that cannot be measured. It also houses a wonderful event space in its basement which is a valuable asset to our community."
The Boone County Historical Center was constructed in 1907 as the Champlin Memorial Masonic Temple.
As of Monday afternoon, only $5 has been raised. Click here if you would like to help by donating.