This is an archived article and the information in the article may be outdated. Please look at the time stamp on the story to see when it was last updated.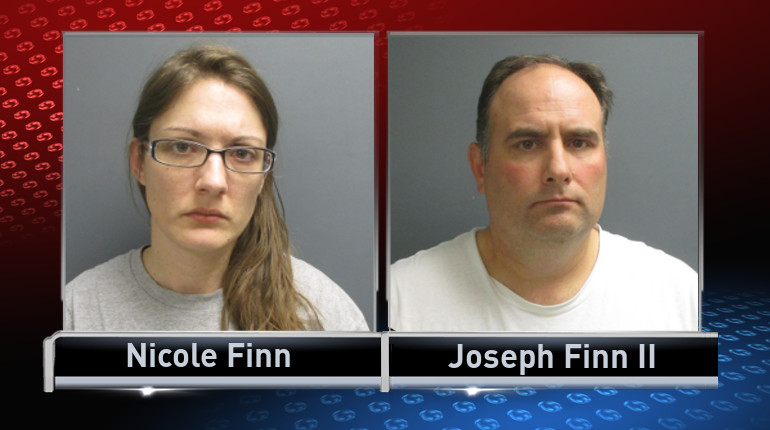 DES MOINES, Iowa – Two West Des Moines parents have been arrested in relation to the death of a 16 year-old girls death.
In October 16 year-old Natalie Finn suffered a heart attack at her home and later died at the hospital.
An autopsy, search warrant, and over 30 interviews led police to charge her parents on Thursday.
Natalie's mother Nicole Finn is with one count of first degree murder and one count of child endangerment resulting in death.
Police have charged Nicole, along with father Joseph Finn II, with three counts of first degree kidnapping, three counts of child endangerment causing serious injury, and three counts of neglect of a dependent person each.
"You never would think in a million years that you would live next to someone who was capable of doing something like that to her own kids" said neighbor Leah Mireles
Despite autopsy report being withheld due to the ongoing investigation, Mireles has her own ideas on what caused Natalie's death.
"She was stick thin, like really, really thin" said Mireles.
Leah says there were four children in the house and Natalie would take her brother to some of the neighbors, asking for food and supplies.
"She must have been desperate to go to that sort of length, there obviously wasn't any other food in the house for her to have to go to neighbors and ask" said Mireles.
Neighbors say whatever happened in this house remains a closely guarded secret. The windows have their blinds drawn, even the garage has its windows covered.
Mireles says she got a glimpse inside the house once, after police broke down the door to execute a search warrant.
"We drove by, and you could see all of this stuff, all these bags of junk and everything spewed out all over the floor; but other than that they do a pretty good job of keeping their windows closed all the time, so it's hard to ever see what's going on in there" said Mireles.
Linda Mercer is the mother of one of Natalie's friends from the Walnut Creek school.  She says Natalie's parents built her a reputation.
"The parents would always tell them, 'don't believe anything she says, Natalie lies all the time' so I think the poor girl felt trapped that nobody would believe her if she really did speak about how bad her home life was.  Where do you go? If these kids can't speak or if they do speak up and they're told they're not believed, why are they going to speak up anymore? That's my whole frustration with all of this, that nobody believed her before it was too late" said Mercer.
Both Mireles and Mercer say the Department of Human Services was contacted several times about Natalie.
WHO-HD Contacted DHS who expressed condolences, but declined to comment on whether or not there was a DHS investigation into the Finns before Natalie's death, citing the investigation.
WHO-HD also contacted the West Des Moines school district which declined to say whether or not teachers filed reports with the DHS citing child privacy.
West Des Moines Schools did say that all teachers are mandatory reporters and are required to contact DHS if they suspect child abuse.