This is an archived article and the information in the article may be outdated. Please look at the time stamp on the story to see when it was last updated.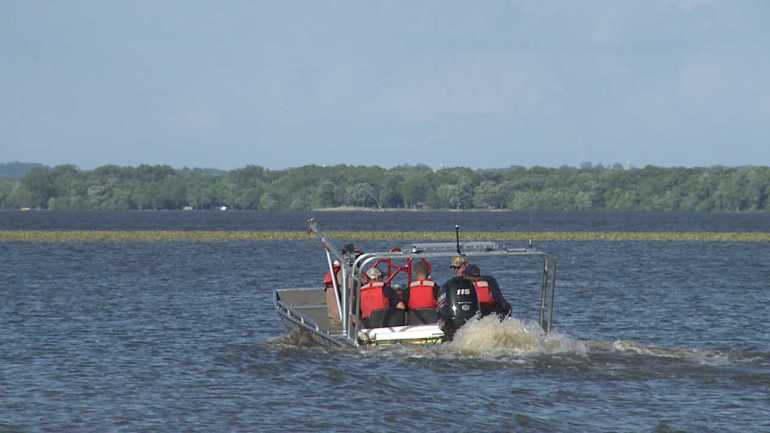 CLINTON COUNTY, Iowa — Authorities are searching for an eastern Iowa man who's been missing since a fatal boat accident on the Mississippi River Saturday.
WQAD reports the accident happened around 11:30 in the morning. Five people were riding in a boat when it capsized due to rough waves.
Three made it to shore: 30-year-old Edwin Selser and his two kids. But two did not.
Search crews recovered the body of Selser's grandmother, 85-year-old Nancy Selser. His 60-year-old father Charles Selser remains missing.
Crews suspended their recovery mission Sunday night when it got too dark to continue.
"The best thing we can urge is using your life safety equipment and if you see conditions that even may remotely look dangerous, please give it a second consideration before you're entering out on the water," says Chief Deputy Kevin Cain with the Clinton County Sheriff's Office.
Deputies are meeting Monday morning to decide if they'll continue the search for a third straight day.