This is an archived article and the information in the article may be outdated. Please look at the time stamp on the story to see when it was last updated.
WEST DES MOINES, Iowa — A high-speed chase that reached speeds of 120 miles per hour ended around noon in West Des Moines Friday.
The chase started in Ames around 11:30 a.m. when officers tried to pull over 31-year-old Ace Leonard, of Council Bluffs, because he was wanted on a warrant for failure to appear on a charge of driving while barred. Leonard took off and headed south on I-35, and that's when the Iowa State Patrol joined the chase.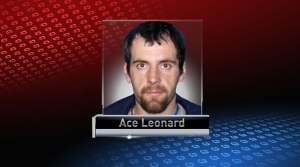 Leonard led troopers down I-35 and then westbound on I-235. West Des Moines Police deployed stop sticks on I-235 and the chase finally ended when a pit maneuver was used just west of the Jordan Creek Parkway exit on I-80.
Leonard was loaded into an ambulance at the scene. His condition is unknown.