This is an archived article and the information in the article may be outdated. Please look at the time stamp on the story to see when it was last updated.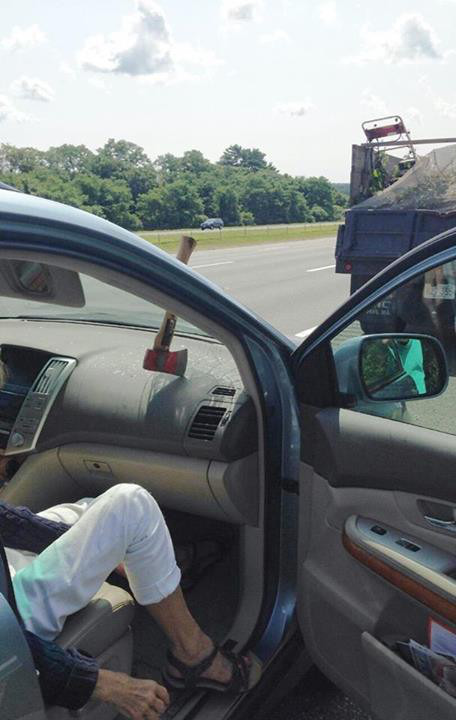 TOPSFIELD, Massachusetts — An axe became embedded in the windshield of a car in Massachusetts Tuesday after it fell off of a truck the vehicle was following.
The Massachusetts State Police say the accident happened on Route 95 in Topsfield just before 11:00 a.m. The axe wasn't properly secured and flew off of a landscaping truck, hitting the vehicle behind hit.
The axe only went partway through the windshield and there were no injuries but police say the passenger of the car was shaken up.
The driver of the landscaping truck has been fined $200 for failure to secure cargo.