This is an archived article and the information in the article may be outdated. Please look at the time stamp on the story to see when it was last updated.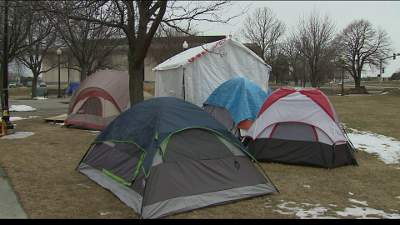 The Occupy Des Moines movement says it's packing up at one park and moving to another.
The occupiers have decided to re-occupy a park by the Capitol at East 7th and Locust.
The park is where the original movement started back in October.
Members were forced to make a new plan after the City said they needed to clear out of their current location at Stewart Square Park by January 31st.
On Sunday, the group will march from its current location, back to the park by the Capitol.
Occupiers say they appreciate the City government's cooperation in this movement.
Ed Fallon with the Occupy Des Moines movement said, "They gave us a place where we could organize activates around Iowa Caucuses to try and hold presidential candidates accountable. Governor Branstad and state government have been very unresponsive, and this is an opportunity to give them a second chance."
Occupiers don't know if they'll stay at the park by the Capitol overnight or not.
Another option under consideration is moving into the homes of central Iowans at risk of foreclosure in hopes of sending a message to banks to renegotiate lower rates.