This is an archived article and the information in the article may be outdated. Please look at the time stamp on the story to see when it was last updated.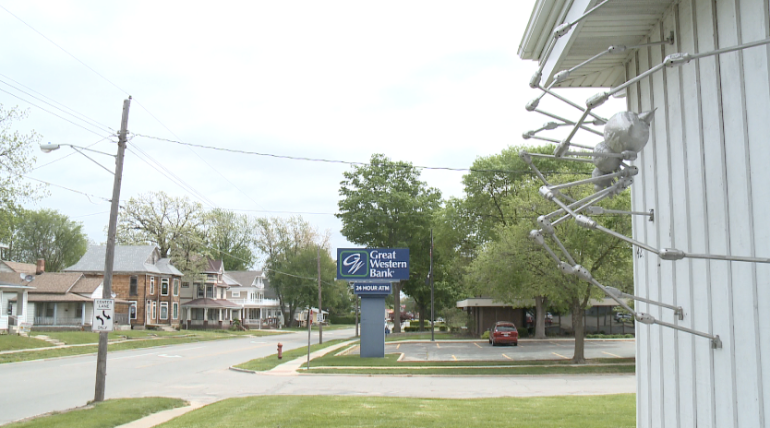 NEWTON, Iowa – Drive up and down the busy First Avenue in Newton, and you'll find some odd sights.
An ominous, silver spider crawling the wall of the Farm Bureau building, an abstract piece of bronze down the road, a doe and her fawn sculpted at the foot of a park – these are all part of the city's First Avenue of Sculpture and Art project, and they're meant to add curb appeal.
"Art is for everybody, everybody has a different idea of what art should look like," said Bruce Showalter, a realtor and organizer for the city project. "So we kind of go everywhere from abstract to realistic bronzes. It's really kind of fun."
In its second year, the project is meant to spruce up the busy street that runs through the entire town, making Newton more aesthetically-pleasing for visitors and residents alike. The city uses funds set aside to rent the sculptures from artists – mostly local, but a few from out-of-state – and displays them from April to November. The sculptures are for sale, and any that are sold will bring a commission to the city from the artists themselves, which will be used to rent more sculptures for next year's project.
"Last year we had six sculptures, this year we have seven," Showalter said. "Our hope would be to increase it and have it grow every year."