This is an archived article and the information in the article may be outdated. Please look at the time stamp on the story to see when it was last updated.
NEWTON, Iowa — A Newton man was sentenced Monday morning for sexually abusing a 10-year-old girl.
A judge sentenced 39-year-old Dustin Cooper to 25 years in prison after Cooper pleaded guilty to five counts of second degree sexual abuse.
The family of the victim wanted a 50-year sentence.
"This was justice served. Still it's unfortunate to continuously hear that because someone isn't very intelligent they can get a reduced sentenced for a horrible crime they committed. In my opinion, everybody who commits these horrible crimes isn't very intelligent," said Nate Bradbury, the victim's uncle.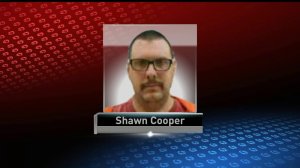 Dustin Cooper's brother, Shawn Cooper, admitted to sexually abusing the same girl but a judge found him mentally incompetent to stand trial. As a result, he was released from custody.
Prosecutors say they're working to get Shawn Cooper back in to custody.