This is an archived article and the information in the article may be outdated. Please look at the time stamp on the story to see when it was last updated.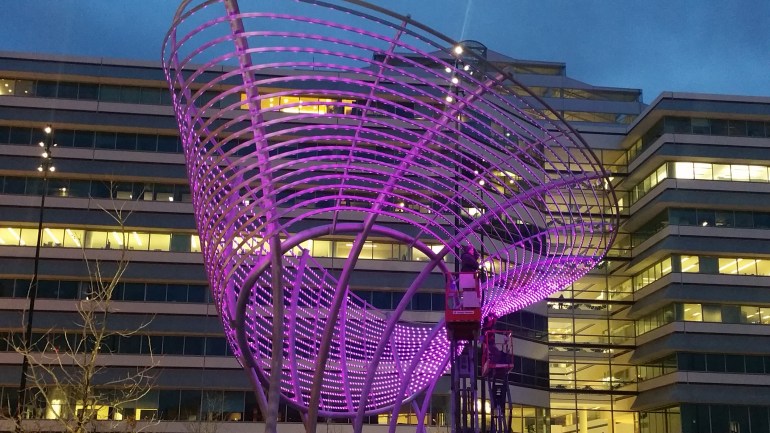 DES MOINES, Iowa — The illuminated LED light sculpture in Cowles Commons has officially been named.
Des Moines Performing Arts announced the name Monday, saying the sculpture's artist Jim Campbell calls it "Swirl." The name reflects the movement and shape of the sculpture.
"The title had to both reference the shape and the movement of the imagery that will be seen at night. The form itself also implies movement. 'Swirl' is both a verb and a noun so it seemed to make sense for my design," Campbell was quoted in a release.
The sculpture is made up of nine stainless steel uprights and more than 8,000 LED lights that are suspended in the air. Crews are still working on installation, and the sculpture's official first lighting is set for sometime in January.
Cowles Commons opened in June of this year.