This is an archived article and the information in the article may be outdated. Please look at the time stamp on the story to see when it was last updated.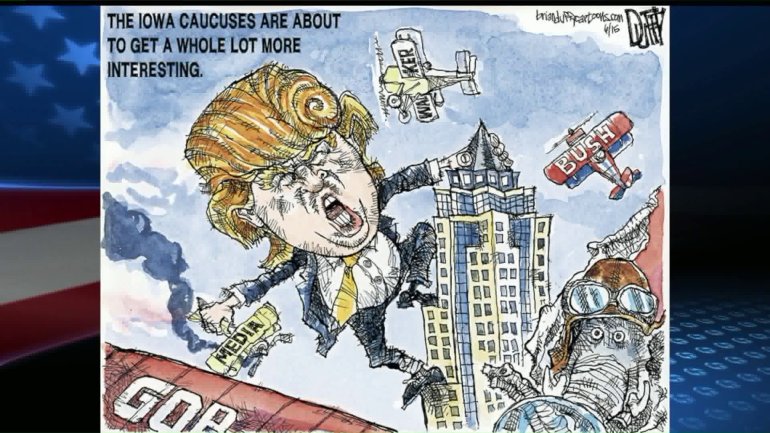 DES MOINES, Iowa — Iowans can meet a man who is known for using his artistic talents to poke fun at the caucuses Thursday.
Brian Duffy is the most-recognized cartoonist in the state.
He's responsible for images like Donald Trump taking over Des Moines as King Kong or Hillary Clinton's campaign bus stopping to fill up on millions of dollars in donations.
Now, he's gathered some of his best candidate caricatures and turned them into a book. To celebrate Duffy is opening his studio to the public Thursday night from 5:30 p.m. to 7:30 p.m.
It's at the Cummins Mansion at 2404 Forest Drive in Des Moines.