This is an archived article and the information in the article may be outdated. Please look at the time stamp on the story to see when it was last updated.
URBANDALE, Iowa  -- A metro family did not have the chance to move into their new home before it was lost in a fire.
Construction of an Urbandale home was nearly complete when it caught fire Sunday morning.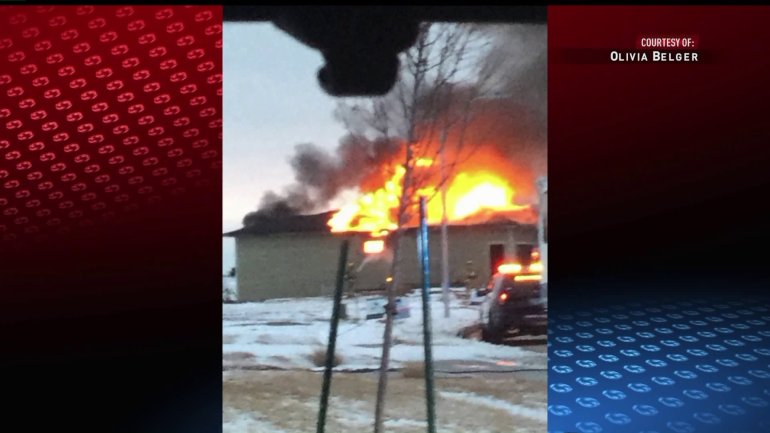 Someone driving by the home saw the fire and called 911 before going to the house next door to warn the residents.
"We were sleeping while this was going on so, you know, the biggest thing I would like to do is tell the lady that came and knocked on our door thank you," said Kurt Belger, who lives in a neighboring home. "It was somebody that was driving by the neighborhood, she saw the fire, she called the police, the fire department, knocked on our door, and I didn't get a chance to tell her thank you, so I definitely would love to tell her thank you if she's watching this."
No one was injured in the fire and the cause is under investigation. The developer tells us the person who planned to buy the home is still interested once it is rebuilt.