This is an archived article and the information in the article may be outdated. Please look at the time stamp on the story to see when it was last updated.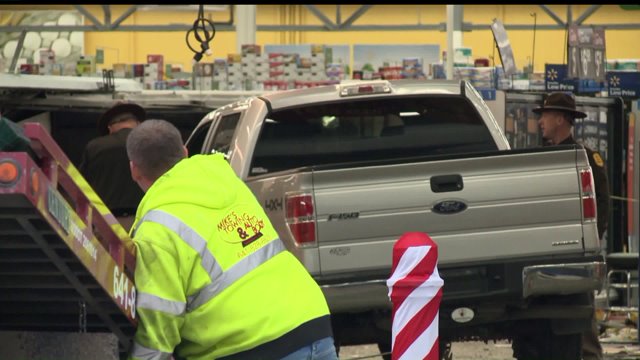 PELLA, Iowa  —  Authorities have released the names of the three people killed when a truck crashed into the Pella Walmart Thursday —  and the name of the man they say was driving the truck.
Police say 66-year-old Dennis Mockenhaupt of Knoxville was behind the wheel of a Ford F-150 that barreled through the front doors of the Pella Walmart just before 10:00 a.m. Thursday.  Mockenhaupt hit four people in the store, killing three of them.
The deceased are 31-year-old Carrie Zugg, a Walmart employee; 29-year-old Lindsey Rietveld, also an employee; and 76-year-old Ruth Jean DeJong, a shopper.  Also injured was 77-year-old Robert DeJong, a shopper.
No charges have been filed at this time.  Authorities say they have interviewed Mockenhaupt.  They are awaiting toxicology reports and the case remains under investigation.