This is an archived article and the information in the article may be outdated. Please look at the time stamp on the story to see when it was last updated.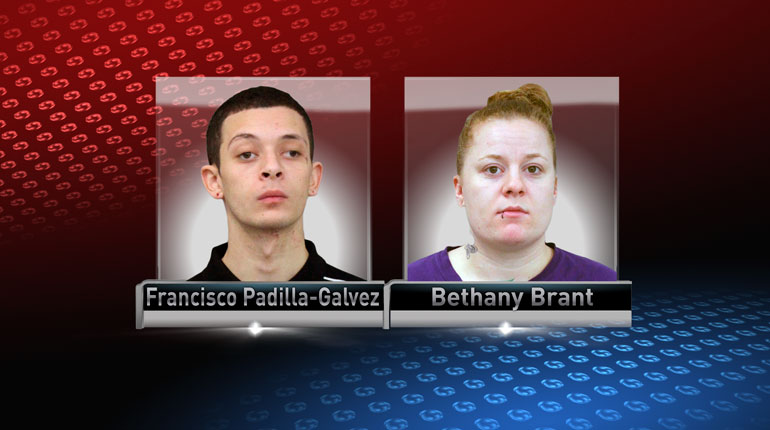 MARSHALLTOWN, Iowa — Marshalltown police have made two more arrests connected to a weekend murder investigation.
Twenty-six-year-old Bethany Brant and 21-year-old Francisco Padilla-Galvez were taken into custody Wednesday.
Police say Brant allowed 19-year-old Jose Morales to stay at her home, knowing he was wanted by police in connection with the weekend murder of 20-year-old Dedrikk Fisher. She is charged with accessory after the fact and neglect of a dependent person, because a minor child was in the home at the time.
Padilla-Galvez is charged with accessory after the fact. Police believe he helped Morales hide evidence connected to the investigation into Fisher's death.
Morales was taken into custody Wednesday also. He's charged with first degree murder and going armed with intent.
Police say witnesses told them Morales shot Fisher January 17th at 1203 Church Street. Fisher died from his injures at the hospital in the early morning hours of January 18th.