This is an archived article and the information in the article may be outdated. Please look at the time stamp on the story to see when it was last updated.
URBANDALE, Iowa — A metro mom is facing assault charges for allegedly instructing her adoptive children to physically punish each other in a variety of different ways while she watched.
On Tuesday, Urbandale police arrested 38-year-old Mindy Dawn Knapp on two counts of assault causing bodily injury or mental illness. The charges stem from the accusations that she aided and abetted in the assault of two of her adoptive daughters, and she allegedly did it by instructing her other adoptive children to punish them.
"It's been a long investigation. The detectives did a lot of interviews, and there's a lot of work in that investigation. The Department of Human Services has been involved the whole time," said Urbandale Police Sgt. Gary Lang.
The investigation began in the winter, after Knapp's adoptive children came to Urbandale police with allegations of abuse.
"They came to us first," Lang said. "We went to DHS to collaborate with them on the investigation."
The criminal complaint says that two of Knapp's adoptive children were the victims of punishment at the hands of other adoptive children in the household, all at the direction of Knapp.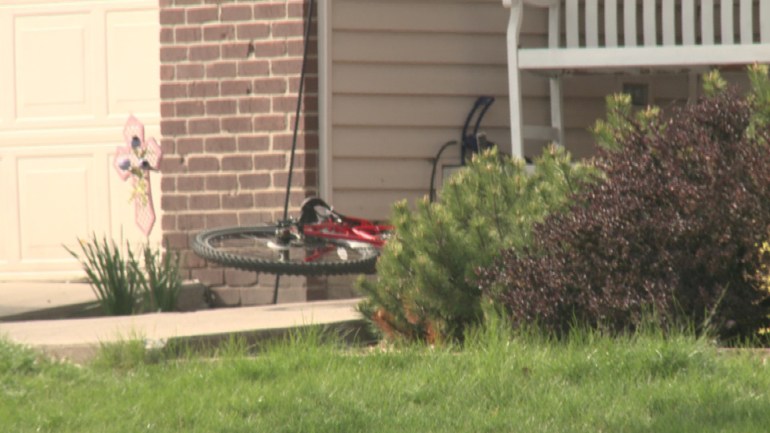 Punishment for one of the juvenile victims included excessive physical exercise, water saturation, exposure to weather and being struck with a belt that caused bruising to her arms and buttocks.
The complaint states that Knapp witnessed the abuse, which was also video recorded. Knapp allegedly instructed two of her adoptive children to get a confession from their sister. Knapp introduced a belt to use for physical assault.
Knapp posted a surety bond and has since been released.
Channel 13's Mike DaSilva went to Knapp's home for comment but he was turned away.
"The important thing now is the kids are safe. The investigation, although it's pretty much wrapped up, is always ongoing in something like this until the courts give a verdict," Lang said.
A spokesperson for DHS said the department could not comment on the case because child abuse assessment information is confidential under the law, but the criminal complaint says the state requested no contact orders for both victims.