This is an archived article and the information in the article may be outdated. Please look at the time stamp on the story to see when it was last updated.
The Des Moines Police Department is hoping the public can help them locate a missing 12-year-old girl they believe is with a man wanted on a sexual abuse charge.
Police say Karina Rodriguez-Resendiz was last seen February 8th when she was driven to school by her mother.
Investigators think Rodriguez-Resendiz is with 18-year-old Sergio Lopez. He is wanted for failure to appear on a third degree sexual abuse charge.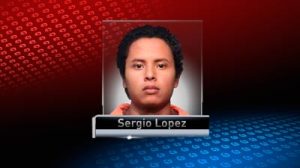 There is a protective order against Lopez, which means he is prohibited from contacting Rodriguez-Resendiz.
Police believe they have left the state but don't have any clues about where they are heading.
If you have any information in the case you're asked to contact police at 515-283-4864.