This is an archived article and the information in the article may be outdated. Please look at the time stamp on the story to see when it was last updated.
Des Moines Police are looking for a missing 12-year-old girl who may have run off with her 18-year-old boyfriend.
Police say 12-year old Karina Rodriquez-Resendiz was last seen on February 8th, when her mother dropped her off at Meredith Middle School.  Detectives believe she may be with her boyfriend, 18-year old Sergio Lopez.  "The mother believes they're together.  We have no reason to not believe that...to think they're separate." says Sergeant Jason Halifax,   However we're not sure where they are headed.  (We) don't know their location or destination. Right now most of our leads seem to have dried up."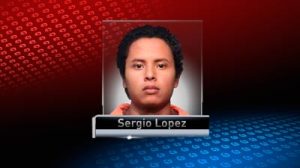 Lopez is wanted for failing to appear for a third degree sexual abuse charge.  Police have found his truck in Des Moines, but they don't know whether the couple is still in the area.
There is also a protective order against Lopez, which means he is prohibited from contacting Rodriguez-Resendiz.
An amber alert has not been issued for Rodriguez-Resendiz, police say, because the case does not meet the criteria for one.
Anyone who sees either Rodriquez-Resendiz or Lopez is asked to call Des Moines police or Crime Stoppers at (515) 223-1400.  All tips to Crime Stoppers will remain anonymous.